Nomen Novum, ALAK, Pregnant, Easily Suede

September 1, 2011
9:30PM - - -
Price: 7

At The Music Room:
327 Edgewood Ave
Atlanta, GA 30312
ALAK



The original "My Love Is The Best" blossoms with dreamy off-kilter dub inflections that could be perceived as a concrete compliment to Trudeau's oddball manifestations. Yeah, I totally made a "she's his rock" statement, but ALAK has that vibe, like the two have unspoken influences on the other, while maintaining a strong individuality. Perhaps this is reading too far into the music, so let's lighten the conversation by admiring "My Love Is The Best" for Jocelyn's shaky vocals that pull the most out of musings like "take away the ammunition and they'll reach for the stones", which are appropriate considering the dub pacing, but are equally perturbing when placed adjacent to the "my love is the best" refrain and a texture of hushed heavy breathes.

- Impose Magazine



ALAK - "Because surprises change so little"



Pregnant
Pregnant is the musical works of Daniel Trudeau; producer, visual artist, musician, hailing from the Sierra Nevada Foothills of Northern California. Danielle Trudeau pairs sweet vocal stylings with a swelling collage of electronics, foot pedals, guitars and sax, to produce a dreamy style DIY vibe.
- Hipfish Monthly
Nomen Novum
Atlanta's Nomen Novum is one of my favorite local bands. The duo of David Norbery and Mark Godfrey blend an assortment of atmospheric, electronic recordings with hazy guitars and experimental instrumentation. Their sound reminds me of a Radiohead/Vampire Weekend union, though Nomen Novum can't outright be compared to either. There's a sincerity and playfulness in their music that resonates through each song.
Easily Suede
Atlanta's Easily Suede is Adam Babar, a musician by trade, perhaps a painter by art. His compositions are more like musical brush strokes meant to conjure moods and make feelings tangible. Easily Suede shows how the right combination of sounds can be so powerfully alluring. A song like "Stories" feels frenetic, nervous and scatological — and yet it's also jazzy, controlled, and disarming with its soothing circular rhythms. A song like "She's Savage" is dark, sexy and harmonious. The samples and snap-transitions are prettily and inventively arranged. Easily Suede is a painter with a number of brushes. The longest song on this eight-track split EP (with Blithe Field) is "Movie Night" — which begins with a slow and rising organ synth buzzing with deep solemnity. Warped noises join. A crackle enters, sounding halfway between record-player hiss and the muffled din of underwater movement. A light percussion. An electronic blip. A staccato rhythm. Snare sound. Easily Suede creates layers upon layers, none feeling cluttered or messily arranged. They're intricate and nuanced. This was a fantastic listen. Highly recommended. Download the album at bandcamp. — David D. Robbins Jr.

Friday Night First Thurs. Open Improv: FRACTURE

September 2, 2011
9:00PM - 12:00AM
Price: free!

September's First Thursday Open Improv falls on the First Friday this month and is being hosted by Railroad Earth, 1467 Oxford Rd. NE, a few doors south of the North Decatur traffic circle entrance to Emory University. The theme is "FRACTURE", in all it's variant meanings...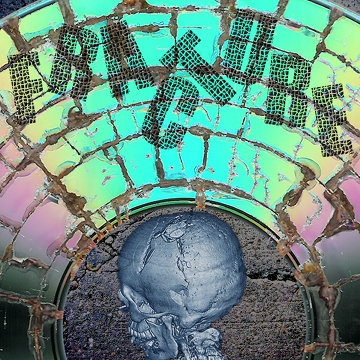 frac·ture (frkchr)
n.
-1. The act or process of breaking or the condition of having been broken or ruptured.
-2. A break, rupture, or crack, especially in bone or cartilage.
-3. Mineralogy -- The characteristic manner in which a mineral breaks or the characteristic appearance of the surface of a broken mineral.
-4. Geology -- A crack or fault in a rock.
v. frac·tured, frac·tur·ing, frac·tures
v.tr.
-1. To cause to break: The impact fractured a bone or to undergo a break in a bone: "He fractured his ankle in the fall."
-2. To disrupt or destroy as if by breaking: "fractured the delicate balance of power."
-3. To abuse or misuse flagrantly, as by violating rules: "ignorant writers fracture the language."
-4. Slang To cause to laugh heartily: "Jack Benny fractured audiences . . . for more than 50 years"

Bring out your body. Bring out your axe.
lets crack some Open Improv tracks.


XWA2@DBF: Writers Exchange

September 2, 2011
10:00PM - 11:55PM
Price: free

This event occurs at The Seen Gallery, 415 Church St., Decatur, Ga., 30030. XWA 2 opens with a meeting of Eyedrum's monthly literary forum, Writers Exchange. Eight slots will open for writers to share aloud fruits of their lonely toil. The late-night timing is also a way to encourage folk whose output tends toward the outré or the erotic, so this event is for adults only. Each slot allows a ten-minute (or shorter) reading and five minutes of discussion. Bring your bravery! Part of the 2011 Experimental Writers Asylum (XWA), presented in conjunction with the Decatur Book Festival.

Eight Directed Readings: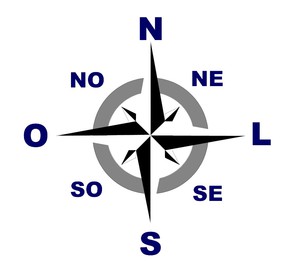 Presenters will be chosen in the following ways:

two from the first-come sign-up sheet, like the one we use at each monthly meeting of Writers Exchange;

two from names we draw from a hat;

two wild card selections made during the event;

two from persons submitting OPENING LINES ONLY of the work to be read to BOTH Ed Hall (edwardahall@gmail.com) AND Priscilla Smith (priscillasmith@comcast.net); Please use the following subject line in your email: XWA WREX (YOUR NAME) and key in your opening line ONLY; NO ATTACHMENTS AND NO MANUSCRIPTS, PLEASE.

XWA2@DBF: Cinque Hicks and Louis Corrigan

September 3, 2011
10:00AM - 11:00AM
Price: free

This event occurs at The Seen Gallery, 415 Church St., Decatur, Ga., 30030. Louis Corrigan and Cinque Hicks, respectively the publisher and creative director of Noplaceness, a forthcoming book about art in Atlanta, discuss the volume and how it constitutes a new mode of art criticism. Part of the 2011 Experimental Writers Asylum (XWA), presented in conjunction with the Decatur Book Festival.
Louis Corrigan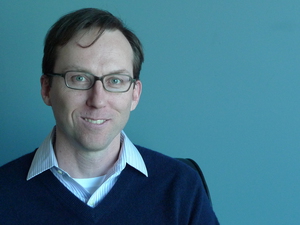 Cinque Hicks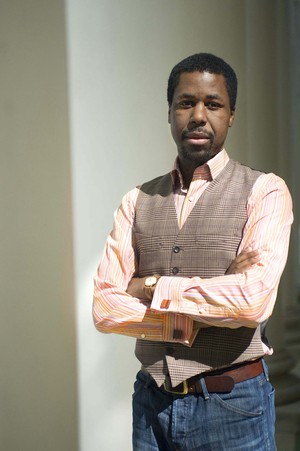 XWA2@DBF: African-Americans & the Fantastique

September 3, 2011
3:00PM - 4:00PM
Price: free

This event occurs at The Seen Gallery, 415 Church St., Decatur, Ga., 30030. Joseph Wheeler III, organizer of Onyxcon and creative force behind The NAO (which are cosponsoring this event), moderates a panel on African-American writers and the fantastique. Also participating are Valjeanne Jeffers, author of Immortal and Immortal II: The Time of Legend; and Milton Davis, author of Meji. Part of the 2011 Experimental Writers Asylum (XWA), presented in conjunction with the Decatur Book Festival.
Joseph Wheeler III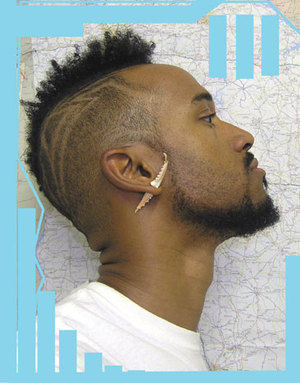 Valjeanne Jeffers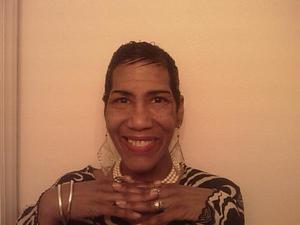 Milton Davis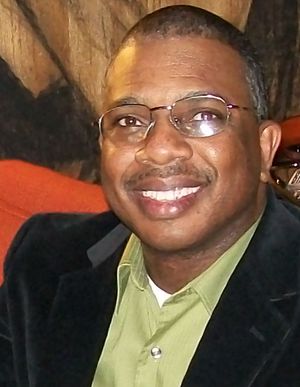 XWA2@DBF: Blue Delliquanti writer/artist talk

September 3, 2011
5:00PM - 6:00PM
Price: free

This event occurs at The Seen Gallery, 415 Church St., Decatur, Ga., 30030. Writer-illustrator Blue Delliquanti talks about her process in creating such comics as Subrosa. Part of the 2011 Experimental Writers Asylum (XWA), presented in conjunction with the Decatur Book Festival.
Blue Delliquanti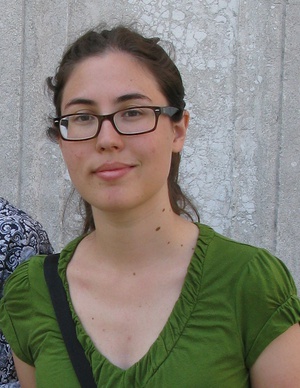 XWA2@DBF: Indy Publishers Powwow

September 4, 2011
11:00AM - 12:00PM
Price: free

This event occurs at The Seen Gallery, 415 Church St., Decatur, Ga., 30030. A panel of local independent publishers—Subrosa creator Blue Delliquanti, Robert Cheatham of Fort!/da? and Louis Corrigan of Possible Futures—discusses the challenges that technology and the new economy pose for small producers of literary material. Part of the 2011 Experimental Writers Asylum (XWA), presented in conjunction with the Decatur Book Festival.
Blue Delliquanti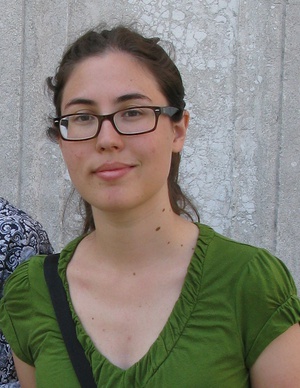 Robert Cheatham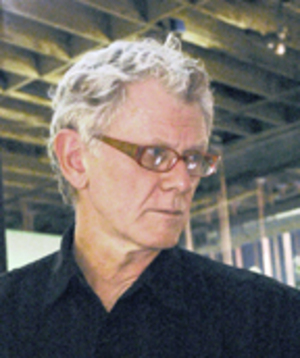 Louis Corrigan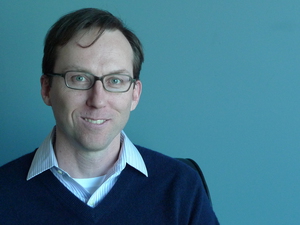 XWA2@DBF: Nick Charis

September 4, 2011
12:30PM - 1:30PM
Price: free

This event occurs at The Seen Gallery, 415 Church St., Decatur, Ga., 30030. Writers Exchange regular Nick Charis presents his delirious fictions in a multivoice set of readings. Part of the 2011 Experimental Writers Asylum (XWA), presented in conjunction with the Decatur Book Festival.
Nick Charis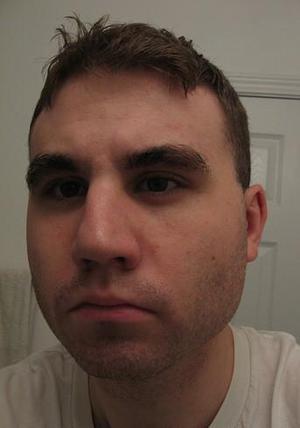 XWA2@DBF: Three Sisters--Dramatic Readings

September 4, 2011
2:00PM - 3:00PM
Price: free

This event occurs at The Seen Gallery, 415 Church St., Decatur, Ga., 30030. A reading from (and discussion of) dramaturge Evan Fillon's new English-language version of Anton Chekov's play Three Sisters—which Fillon created with Google Translate. Part of the 2011 Experimental Writers Asylum (XWA), presented in conjunction with the Decatur Book Festival.
Evan Fillon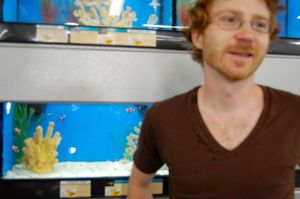 Wooden Wand, Gum Creek Killers, Platonic Sex

September 5, 2011
9:00PM - - -
Price: 7

AT THE GOAT FARM, 1200 FOSTER ST. ATL, GA 30318
Wooden Wand and the Briarwood Virgins
Wooden Wand is the ongoing project of James Toth. Fresh on the heels of a tour with the legendary Swans and quite possibly his most critically acclaimed album to date, Death Seat, out on Young God Records. The new incarnation of Wooden Wand is a country-tinged, full-blown rock band, backed by the Gum Creek Killers, which includes members of ex-Verbena and Through the Sparks. Their debut album Briarwood, due out this fall, was recorded in primitive country style -- four straight days at Homewood, Alabama's Ol Elegante Studios. Touring as an 8-piece band, this will be a rare opportunity to see James Toth in his new incarnation. Toth has toured with Swans, Silver Jews, Devendra Banhart, Sonic Youth and has released recordings on Kill Rock Stars, Rykodisc, Ecstatic Peace!, Three-Lobed, Troubleman, and more.

"Wooden Wand's contemporary contributions to songwriting tradition have produced some great work, but on Death Seat he has excelled himself." - The Wire

"His characters are round and puzzling, not just sour. He uses bitterness not just as a good look but as a method of getting inside his characters." - New York Times

Official Website
Young God


The Gum Creek Killers
Support will be The Gum Creek Killers, Wooden Wand's backing band, who have recently opened for Civil Wars, Centro-matic, Jason Isbell, and more.Reversing the usual process by which groups break up and give way to solo careers, the Gum Creek Killers are a group made up of solo stars. The group was organized by former Verbena and Cutgrass member Duquette Johnston, Teen Getaway leader Janet Simpson, and Brad Davis and David Hickox of Plate Six and Broken Letters, thus representing three generations of rock stars. In 2010, the four (who had known each other for years) came together to record a 7″ single and ended up writing and recording an album on which they shared lead vocals. Facebook:

The Gum Creek Killers Online:

http://www.youtube.com/watch?v=FIYEw-FAY_I
http://www.facebook.com/pages/The-Gum-Creek-Killers/181554781879929
http://thegumcreekkillers.tumblr.com/


Jason Kahn, Bryan Eubanks, Lindsay Smith

September 8, 2011
9:30PM - - -
Price: 7

This show is at Elliot Street Pub
51 Elliott Street
Atlanta 30313
Jason Kahn


Jason Kahn began as a drummer in Los Angeles-based alternative rock and avant-rock bands in the mid-'80s. When he relocated to Berlin in 1990, he turned resolutely toward free improvisation and later to the micro-sound scene, incorporating electronics to his percussion work. He spent the 1990s between Germany and Japan, playing in Arnold Dreyblatt's Orchestra of Excited Strings; with Toshimaru Nakamura as the duo Repeat; and collaborating on-stage and on record with improvisers like Günter Müller, Dieb13, Otomo Yoshihide, Evan Parker, Sainkho Namchylak, and Taku Sugimoto.

His interests included jazz and improvisation (hearing Ed Blackwell drum on Eric Dolphy's album Live at the Five Spot was a revelation), but for a long time he played with rock bands. The most important was the Universal Congress Of, with whom he recorded three albums and toured extensively in the U.S. and Europe. It is after such a tour, in February 1990, that he decided to quit and move to East Berlin, to experience the exhilaration of the city shortly after the end of the Communist regime. There he hooked up with the free improv crowd, performing with Dietmar Diesner, Johannes Bauer, and Ernst-Ludwig Petrowsky, while absorbing the burgeoning techno scene.

A friend put him in contact with Dreyblatt, and for five years Kahn participated in the activities of the Orchestra of Excited Strings. Meanwhile, he radically transformed his approach to drums, taking lessons in Arabic and Iranian music, and most importantly stripping down his technique to rediscover the sonic properties of his instrument. The results of his search began to be detectable in the recordings of Cut, his duo with guitarist Birger Löhl; but they really surfaced starting with Temporary Contemporary, the second album by his other duo Repeat, with Toshimaru Nakamura. Started in 1997, this project attracted a little more attention, thanks to Nakamura's unusual use of a "no-input mixing board."

In 1996, Kahn started the small independent label Cut, on which he released albums by Repeat and a string of solo recordings (Drums and Metals and Analogues, 1999; Plurabelle, 2001). By 2001, he had also begun to present sound installations and to perform as a solo laptop computer artist. He also curated Sonique Series, a series of experimental music concerts in Zürich, Switzerland.
- AMG

Bryan Eubanks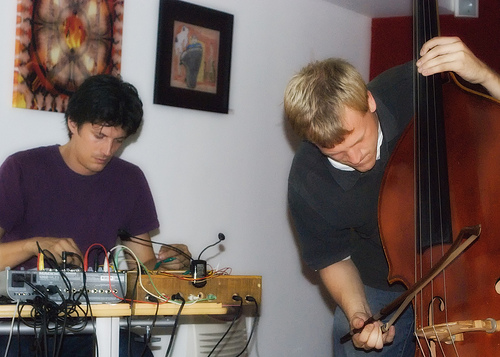 Bryan Eubanks (b. 1977, Pasco, WA.) is focused on collaborative improvisation, solo musical projects, and sound installations. He has performed his work in live settings across the US, Europe, Japan, and Korea. Originally interested in the saxophone, his work has expanded to include computer music and instruments of his own design that incorporate open-circuits, samplers, radio transmission, and other electronics. He has been an active musician and organizer in Portland, Oregon and New York City, and currently lives and works in Saint Petersburg, Florida.


Lindsay Smith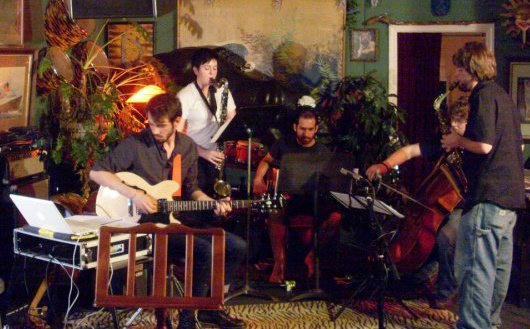 Lindsay Smith is a recent transplant to Atlanta from North Carolina. She is a studied bass clarinetist, frequent collaborator with Lance Higdon (Gashy & the Wounds), and one-time member of the Andrew Weathers ensemble.

Jason's tour is supported by the



Sudden Infant on WREK

September 14, 2011
9:00PM - 11:00PM
Price: FREE

Joke Lanz of Sudden Infant will be taking over both Destroy All Music and Friction on WREK. Two hours of music / noise / audio destruction from the Shimpfluch mainstay.

Sudden Infant, B.L. Saunders, Mr. Natural

September 15, 2011
9:30PM - - -
Price: Donations

At 529
529 Flat Shoals Ave.
30316

A night of love and noise featuring Schimpfluch founder Joke Lanz / Sudden Infant in his first venture into the southern corridor, Johnson City's tragedy Bryan Lewis Saunders, ex-Nashville shredder Mr. Natural, and Atlanta's own Hopi Torvald.

This is a FREE show, donations are welcome! Please re-post & help spread the word.

Invent Room Pop 5

September 17, 2011
9:30PM - - -
Price: FREE

AT BEEP BEEP GALLERY
696 Charles Allen Dr.
Atl, GA 30308

This is the 5th installment of Invent Room Pop. Six musicians are invited to play in duos and trios determined at random, with names drawn out of a hat. Now featuring projections by Graham Tavel.

Lance Higdon (percussion)
Caleb Herron (percussion)
Amber O'Neill (synthesizer)
Casey Battaglino (synthesizer)
Brandi Turner (guitar)
Shitty Bedford (guitar)

Writers Exchange

September 20, 2011
8:00PM - 11:00PM
Price: free

This event occurs at The Goat Farm, 1200 Foster Street, Atlanta 30318. From Howell Mill Road, take Huff Road west (away from downtown Atlanta), then take the first left, which is Foster Street. The Goat Farm is on the right. Come share your literary output aloud for 10 minutes and get feedback for 5 minutes. Lost? Call 404-845-6443 or 404-578-4430.

Thresholds

September 23, 2011
8:00PM - 10:00PM
Price: $5

The new eyedrum space is not ready yet so it will be held be held at Poem88 in the White Provisions building (map at http://www.poem88.net)
see below for blurbage
for pdf of the upcoming event:
http://www.pd.org/~zeug/Thresholds-sendout.pdf
8 pm

Sept. 23 Friday will be Rick Phillips on the state of the UFO Phenomena now.

Oct Paul Boshear on the new continental craze for for Speculative Realism and OOO
(object oriented Ontology)

Nov. Neil Fried leads a presentation and discussion on globalism and community

Dec/jan. (maybe) John Johnston from Emory on Artificial Intelligence
-------------------------------------------

Eyedrum presents: Thresholds!
A new presentation series
hosted by Robert Cheatham
@ poem88

The synonyms for 'threshold' say as much as we need to know: brink, dawn, door, doorstep, doorway, edge, entrance, gate, inception, origin, point of departure, sill, start, starting point, verge, portal and probably many more that we could present.

These presentations are all about portals, possible openings (note the plural) into different forms, times and spaces. And, although it may seem a bit of hubris on our part, into the new, that which may be on the other side of the door sill. Granted, the term 'new' has been leveraged into banality by thousands of consumer ads; it may be time to degrease it and knock the rust off. The one thing that modernism has done is bequeath a patina of 'been there, done that,' a patronizing sense of familiarity with the world. It may be that the mechanisms of modernism have turned from excavating to backfilling. Even the very idea of 'thresholds' has been set on a wobbling axis by those who believe there is not, and cannot be anything radically new under the sun, and those who wish to bring back a sense of enchantment, of stepping through a portal, into a different world. (Let us just note in passing that the premier contemporary philosopher of the threshold Giorgio Agamben, is not so sanguine about the possibilities of threshold events, in that 'states of exception,' 'zones of indifference,' 'bare life' and a general orientation toward human/inhuman thresholds lead to what some would claim as fascinating and others as fearful repercussions. But then, a threshold by its nature is also a zone of indeterminacy.)

Whether dream world or drudge world, prison world or paradise world, our technologies are ever on the way to seemingly making both come true simultaneously. These presentations over the next six months will, with any luck, at least open thoughts to possibilities. We open the series with Rick Phillips and the UFO phenomena.
Ω
'The particularly peculiar UFO phenomena'
presentation by Rick Phillips
Sept 23 Poem 88

Can there be any three letters that inspire such shaking of the head or a quickening of the pulse as 'UFO'? The UFO has to be one of the most visualized (while still largely invisible!) objects in the contemporary landscape, especially after five decades of cinematic explorations. Is there any single item on the cultural agenda that inspires more snarkery and ridicule on the one hand, and on the other hand such unselfish-devotion by amateurs to try to unravel the quixotic aspects of the UFO? (And I include in this, the urgency which some apparently feel, who wish to hoax UFO sightings) Is there less to the phenomena or much more to it, than meets the eye? Mr. Phillips asserts that not only is there more than meets the eye but that the phenomena has been morphing into many other forms, aspects, many more sightings being reported every year, and more theories to account for what they are. This should be a hair-raising ride through the mind field of contemporary mythos, where nothing is certain but that huge morphing bright light outside your window at three in the morning.
-------
Rick Phillips, Market Researcher and Analyst in real life, deep into the alternative and esoteric in mental life. UFO blogger since 2007 with many followers, inspired by 1991 close up UFO sighting, brings full range of analytical skills in looking at the TOTAL UFO phenomena - with opinions you simply do not hear in the LameStream Media.
Articles by Phillips often find their way onto The Anomalist, The Debris Field and other fine anomalous websites. Additionally, Phillips talks about a `Phillips Phenomenology' system that is similar to the works of Sartre and Husserl - that `came' into his mind in the early 1970's while in altered consciousness states. Phillips was also interviewed recently by L.A. Marzulli for his highly followed webcast, as well as the UK show `Now That's Weird'.

Phillips's websites include www.theheavystuff.com and http://ufodisclosurecountdownclock.blogspot.com .

8 p.m. Friday, Sep. 23 @Poem88: White Provision Building1100 Howell Mill Road
Suite A03 Atlanta GA 30318 • www.poem88.net • $5 donation




MASS Fundraiser / FLUX

September 30, 2011
8:00PM - - -
Price: FREE