regular gallery hours

March 2, 2005
12:00PM - 5:00PM


avant pluck:: Sullender/Davis; Parks

March 2, 2005
9:00PM - - -

Uncle Woody Sullender w/Kevin Davis, cello
....
Brian Parks opens
--
Uncle Woody Sullender
Nothing is Certain but Death

What about taxes? Or maybe George Dubya's reforms have rendered Benjamin Franklin's quote irrelevant, and taxes are no longer as certain as death. Here is a banjo album from Chicago, on which the youthful 'Uncle" Woody Sullender presents concise solo improvising, with and without electronic processing, alongside three duets involving Fred Lonberg-Holm (cello), Jason Soliday
(electronics) and Carol Genetti (vocals).

Japanese improvisor Taku Unami, an occasional banjoist himself, has said, "No matter where or how you touch it, the sound you get is unmistakably a banjo sound. It doesn't lend itself to abstraction. In that sense you can't fake anything, and that interests me." The banjo's acidic honesty is traditionally ensconced in a downhome setting glowing with nostalgia, but Sullender refers to this tradition only to sweep it aside. "Commonwealth Edison" features pugnacious plucking and a rapid strum that builds to a furious, orgasmic tremolo. Punk and Derek Bailey are both influences, but these are genuine improvisations in the sense that Sullender doesn't have an act. For the duo with cello, he moves from his apartment to the richer sound of a recording studio. Titled "I Am In A Consumption", the music paces about methodically, then winds down to a bare landscape of creaking strings and bottlenecked cello that supplies the most beautiful moment on the album.

Sullender's style is hard-plucked and uninhibited. This pays dividends when he cranks up his lo-fi electronics: the duo with Soliday buries the banjo alive under juddering blasts of feedback and exhilarating noise, and "The Grain of the String" detonates chiming chords as if from a cannon. But Sullender is doing more than brutalising the banjo - he's inevitably engaging in a dialogue with the tradition, all that deft hillbilly picking and dozing-on-the-porch plunking. He closes with two pieces that carry a whiff of old-time playing, even if the tradition has been kababbed and barbecued. "Papa, Help Me Across" even allows fractured chords and rhythm, in an odd mixture of violence and tenderness towards this most American of instruments.
-Clive Bell, The Wire, Jan. 2005

WOODY SULLENDER
Since migrating to Chicago from North Carolina in 1999, Woody Sullender has been performing improvised music on the banjo under the not-so-clever moniker of "Uncle Woody Sullender". His most recent recorded appearances include "Nothing is Certain but Death", an album of banjo improvisations, "Sound Writing" a lathe-cut record compilation/art object, and "Instant Landscape" the first studio release by Fred Lonberg-Holm's large improvisation ensemble the Lightbox Orchestra. He has also recently collaborated with sound artist Maryanne Amacher, incorporating his banjo recordings into an installation scheduled for Spring 2005 at the Palacio de Bellas Artes in Mexico City. In addition to performing and composing in Chicago, Sullender is currently completing a Master of Fine Arts degree in Music/Sound at Bard College.


BRIAN PARKS
"when brian parks performs, people focus on other things," says eyedrum's website in its most recent posting. Providing conduits for willful ignorance since 2002 with harpsichord, piano, impeccably-struck long irons, and public manifests of human relationships (collaborators include nat slaughter, daniel clay, janet simone, keith leslie, robby handley, and the seventh green at candler park golf course), brian has breached a sphere of behavior. the atlanta-journal constitution has never seen fit to review anything he's done, even in groups shows where everyone else was singled out at least marginally, and creative loafing has called brian absolutely nothing, even though they'll publish r. land's every bowel movement.

Tonight he performs harpsichord so as to prove that sound made by any action or fulfilled thought is as much a necessity to macroscopic composition, as elemental to functional biology as birdsong or a truck smashing into a retaining wall. your breaths, comments, footfalls, and regrets are tangible threats to silence.


Open Improv

March 3, 2005
9:00PM - - -

first Thursday of every month
theme: TIME


regular gallery hours

March 4, 2005
12:00PM - 5:00PM


Terminal City - performance art night - pt 1

March 4, 2005
8:30PM - - -
Price: $5


regular gallery hours

March 5, 2005
12:00PM - 5:00PM


last day to see the huge Shelter show!

March 5, 2005
6:55PM - - -

Gallery hours on Saturdays are 12pm-5pm, plus you can come in during this evening's events as well.


DJ Icarus Diver/The Glasses

March 5, 2005
7:00PM - 11:00PM
Price: Free (donation encouraged)

DJ IcarusDiver will set the mood from 7 to 9 with a set designed to compliment your experience of Green.

After 9, The Glasses (Angela West and Richard Gess, guitars and vocals) will continue their ongoing dismantling of rock, pop, and folk history. Formed by two Atlanta visual artists in a fit of restlessness, The Glasses reduce canonical hits and non-charting obscurities to their bedrock components, reinventing their material in their own stark style. They used to apologize for what they did, but no longer. Lots of new songs, plus favorites from previous playlists pushed nearly past recognition.

Green: a small gallery show by Gail Vogels

March 5, 2005
7:00PM - 9:00PM

A new suite of portraits of "old boys and young men" by one of Atlanta's most talented figurative painters. In the Green paintings the boy/men are surrounded by lush greenery. On one level the paintings simply describe the subjects and the physical world around them. On another level, as these young men teeter on the cusp of adulthood, Green implies all the wonder and wildness of a Garden of Eden where good and evil, heaven and hell, are waiting. Show runs through March 26th.

monthly show on WREK 91.1 FM

March 6, 2005
7:00PM - 9:00PM


On the first Sunday of every month, at 7 p.m., Eyedrum does a show on WREK that features nuggets from Eyedrum's archive of live performances.



Remember that, after the show airs, you can always listen to this and any recent Sunday Special via WREK's 7-day archive if you forget to tune in (direct links to Sunday Special streams: lo-fi or hi-fi).

---

Cancelled! Ida, Gena Rowlands Band, Anna Kramer,

March 8, 2005
8:00PM - - -

Sorry kids, tonight's show has been cancelled due to a medical situation.

Ida-
Over the past decade, New York City's Ida has mapped their own space in the American underground music scene, defying easy categorization with unpredictable, emotionally charged, frequently memorable live shows, and a series of distinctly voiced records. Driven by three strong singer songwriters and telepathic musicianship, Ida has never accepted the straitjacket of resting on their accomplishments. Whether playing and singing quieter than Joao Gilberto in his living room, or blasting full volume ecstatic guitar noise, Ida embraces a broad template of musical ideas- from acoustic chamber pop, old time folk, and free improvisation to minimalist drones, shimmering harmonies, Krautrock ambience, and bad Prince covers. Throughout it all, Ida has remained a steadfast pillar in the independent community, collaborating with numerous individuals from well respected bands, organizing and playing benefits for a wide array of political and artistic causes, and running their own record label, Last Affair.

presented by TIGHT BROS NETWORK



regular gallery hours

March 9, 2005
12:00PM - 5:00PM


Trevor Dunn and Shelley Burgon / Lie and Swell

March 10, 2005
9:00PM - - -

"Wavering between patient meditation and maniacal catharsis, Trevor Dunn and harpist Shelley Burgon mine the narrow fissure between pure improvisation and through-composed chamber music, slashing at the extreme interplay between steel, string and wood. Strings are beaten or jimmied with clothespins, the harp alternately caressed and throttled. The sonic equivalent of a Joseph Cornell box, the duo has a haunting, cinematic quality that is both staggeringly complex and achingly beautiful."


Opening: Lie and Swell

regular gallery hours

March 11, 2005
12:00PM - 5:00PM


regular gallery hours

March 12, 2005
12:00PM - 5:00PM


MAN MAN, THE MARSH

March 12, 2005
9:00PM - - -
Price: $8


MAN MAN -
Hailing from both Philadelphia and NYC and joining the ranks of bizarre-circus-cult rock, are the one and only Man Man! Complete w/ instruments you've never heard of and live strip shows with dancing gorillas, the antics and sounds of Man Man can sometimes be compared to the likes of World Inferno Friendship Scoiety, Modest Mouse, Gogol Bordello, and others… though upon first listen, it's clear that the mighty Man Man hold their very own place, and possibly genre, within the musical spectrum…

THE MARSH
Atlanta band, The Marsh return to Eyedrum after playing its annual fundraiser in the galleries newly acquired 3000 square foot space to much deserved fanfare from Atlanta's arts patrons. Expect to hear explosive Hammond B3 organ swirls and drones, deep bass lines, falsetto yelps and dramatic music arrangements reminiscent of early Bowie and Pink Floyd.

presented by TIGHT BROS NETWORK

regular gallery hours

March 16, 2005
12:00PM - 5:00PM


LANGUAGE HARM - Poetry & Music

March 16, 2005
8:00PM - - -
Price: $4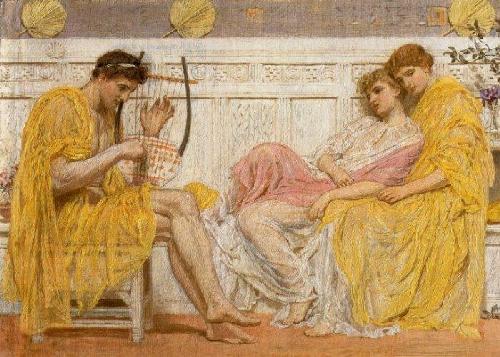 "Poetry & Music"
this is not beatniks and bongos. this is experimental poetry exploring the interface with music. APG & many special guests.

regular gallery hours

March 18, 2005
12:00PM - 5:00PM


regular gallery hours

March 19, 2005
12:00PM - 5:00PM


Range of Vision exhibit by Bill Nixon

March 19, 2005
7:00PM - 11:00PM
Price: free

Opening reception for Range of Vision exhibit by Bill Nixon.
Show runs through April 23rd

Long-time Atlanta artist Bill Nixon mounts a one-person show, Range of Vision, at Eyedrum Art & Music Gallery. This survey of Bill's 20-plus years as a local artist and arts educator gives us a choice sampling of this prolific artist. Bill is truly an unsung and stalwart artist of the Atlanta art scene. Eyedrum is proud to present his unique vision.

An opening reception takes place Sat., March 19, and on Tues., March 22, Nixon will conduct a slide presentation and talk about his work. A closing reception will be held on the final day of the show, Sat., April 23.

Many diverse elements of the artist's work, including more than 20 pieces of sculpture, as well as numerous drawings, encaustics, and drypoint etchings, will be exhibited in Range Of Vision. "Although many of the pieces in the exhibition represent new work, Range Of
Vision is intended to show various aspects from the past 20 years of my work. The focus is on the continuing viability of archetypal spirituality and mythical visions in contemporary world-society," Nixon says. "I seek out and re-energize iconic mythos from past societies and bring these visions to bear upon our current artificial, mutable culture. Sources of imagery include the ubiquitous, all-powerful, all-knowing, unblinking EYE, Goddesses of the Eye, both guiding and guardian spirit icons,trance rituals, spirit houses, and animal oracles."


Richard Devine, Gunshae, Osaga

March 20, 2005
5:00PM - 11:00PM
Price: $10

"Pan Ambient Picnic"
with
Richard Devine
http://www.richard-devine.com/
Gunshae
Solace
Osaga
Little Jen

visuals by The Stimulator



photo of R.Devine by matt c./as1

Artist Talk

March 22, 2005
7:00PM - 9:00PM
Price: free

Artist Bill Nixon speaks about his current work in Range of Vision exhibit in the Eyedrum Big Gallery

regular gallery hours

March 23, 2005
12:00PM - 5:00PM


Gregg Bordowitz: Habit

March 23, 2005
8:00PM - 9:30PM
Price: $4


still from Habit (2001)

The renowned videomaker and activist introduces his most recent video work "Habit" (2001), and signs copies of a newly published book of collected writings.

"What is political about my work ... is not that it shows political activism. The politics of my work happen when you watch the film, in the real time unfolding of the film on screen." –Gregg Bordowitz

Described as "the consummate AIDS activist videomaker" by filmmaker-curator Jim Hubbard, Gregg Bordowitz has been on the front lines of AIDS activism since the mid-1980s. He was a founding member of DIVA-TV and Testing the Limits, two important video collectives which formed to document the activist group ACT UP in New York in the late 1980s.

On Wednesday, March 23 at Eyedrum, Mr. Bordowitz will introduce his latest video work, "Habit" (2001). In a complex interweaving of images, interviews, and footage of speakers at an international AIDS conference in South Africa, "Habit" addresses medical, ethical, and spiritual issues of the AIDS epidemic on a global and personal scale. These issues include the availability of life-saving medicines in the U.S. and South Africa, the spiritual practices of Bordowitz's partner and friends, and interviews with figures such as filmmaker Yvonne Rainer and an HIV positive South African activist who refuses his own access to expensive drug regimens until they are readily available to all South Africans.

As Bordowitz says of "Habit," "The work is very quiet. It starts off feeling very familiar and goes off in very unexpected directions for me. I hope that it does the same thing for viewers."

Also at this event, Gregg Bordowitz will sign copies of his book of collected writings, "The AIDS Crisis Is Ridiculous and Other Writings, 1986-2003," edited by James Meyer of Emory University and published by the MIT Press.

Mr. Bordowitz will also appear at Kennesaw State University on Thursday, March 24.

More information on "Habit" and Gregg Bordowitz is available at http://www.artic.edu/webspaces/fnews/2002-april/aprilregulars5.html.

** Also in March and April, Eyedrum and Frequent Small Meals join with Emory University's Gay and Lesbian Film Festival to present "Act Up Fight Back: Art and Activism in the Time of AIDS," a two-evening program of artists' films and historic activist videos, including footage made in Atlanta. For more information, please see the Eyedrum calendar listing at http://www.pd.org/~eyedrum/calendar/index.php?eventTypeId=3&id=321&month=3&year=2005


| | | |
| --- | --- | --- |
| Art in the Park Workshop | | March 24, 2005 |
...for the participating artists

regular gallery hours

March 25, 2005
12:00PM - 5:00PM


Harris Newman/Sleeping Weather/Todd Mathers

March 25, 2005
9:00PM - - -
Price: $5.00

Harris Newman
These days it seems as though anyone performing instrumental music with an acoustic guitar as the centerpiece is automatically
referenced to the late John Fahey. So it comes as an invigorating breath of fresh air to hear the music of Harris Newman, a
guitarist from Montreal, Canada whose musical approach actually does come from a perspective true to the American acoustic
compositional tradition that Fahey and his Takoma Records imprint helped advance. Active in the musical/cultural hotbed
that is Montreal - his resume boasts electric/upright bass duties in Constellation Records frayed-folksters Sackville, and
conducts audio mastering work through his Grey Market Mastering company (clients include such Montreal luminaries as
Fly Pan Am, Hanged Up, A Silver Mount Zion and countless others) - Harris Newman's solo music is a beautiful beast of
a decidedly different color than the typical Montreal scene. Newman is a fingerstyle steel-string acoustic guitarist
possessing a remarkably detailed and lush sound, and he is creating some of the most lyrical compositions for the
instrument to be heard anywhere.

www.harrisnewman.com
www.strange-attractors.com


Sleeping Weather is orange light's hum, amplifiers mumbling with their eyes closed. While living in boston and new york. Eli Queen played, toured and recorded with The Autumn Rhythm. the music he made in that band was described as "intimate and narcotic," (The Village Voice), "minimalist tunes that often reflect the ethereal rush of Britain's 4AD label without the special effects," (Rolling Stone), and "a mesmerizing grey soundscape." (Subterra Boston). Similar adjectives could be applied to the spare instrumentation of Eli's, Athens-based, solo project.
Sleeping weather's first ep, Dark Corners & Oxygen Mysteries, will be released in May 2005 by Keep Recordings of tucson, AZ.

www.sleepingweather.com


Presented by Euphonic Productions

regular gallery hours

March 26, 2005
12:00PM - 5:00PM


Indian Jewelry, Frisky Berlin, Black Blacks

March 26, 2005
9:00PM - - -
Price: $5.00

There is a place, a black rub-out in the geography of the Gulf Coast, that has produced very few artifacts from life before the conquest. Where the towering Karankawas drove fear into the hearts of invaders with their discordant cries and cannibal reputations. Where turquoise diamonds form in the cataract-clouded eye of the collective unconsciousness, and self-sabotage provides an escape from the cares and rules of the moneyworld. INDIAN JEWELRY is from that place.

PERSONNEL: Erika Thrasher (synth, vox, guitar) Rodney Rodriguez (percussion) and Sympathetic Arms (vox & ephemera.)

Until the end of July 2004 INDIAN JEWELRY toured and released records under the following names: NTX+ELECTRIC, NTX/ERIKA THRASHER, SWARM of ANGELS, JAPANIC, TURQUOISE DIAMONDS, CORPSES of WACO, PERPETUAL WAR PARTY BAND.

"Suicide inspired electronics from Houston, TX. Totally wierd and unhip in a classicly Texan kind of way. They are doing to electro what the Butthole Surfers did to "the Blues" or Scratch Acid to funk. That is to say, they are electro's simultaneuos annihilators and it's half witted, monkey boy revitalizors. All decked out in sweat stained leather, with (poorly) 1/2 shaven heads, living on the road on a nonstop, never ending tour. They're pretty damn ballsy and totally amazing!"
- Ben Hernandez, Detroit Art Space

"I am not quite sure what in the hell this is, and it kinda freaks me out..."
- David Christensen, Fake Jazz

"This band from Texas is finally dragging rock & roll into the new century...they might even redeem Texas for foisting George W. Bush on us!"
- Fred Wright

"My god! At times, it's nearly orgasmic!"
- Lewis Houston, Vinyl-A-Go-Go

"A dream underground, waiting to be found by starving shepherds and taken to jaded hunters. Who will fall on their bionic knees."
- Don Allred, Village Voice

"...clanging and feedbacky and fuzzed up as all get out; in other words, extremely irritating to parents and animals but otherwise awesome."
- Time Out New York

"...at once absurd and elegant"
- Jack Rabid, The Big Takeover

"...the kind of stuff that inspires one to rob banks or grab guitars and make some sonic-damage of my own"
- Shawn Abnoxious, Blank Generation)

www.swarmofangels.com indianjewelry.html

Black Blacks
if atlanta was a deep black ocean, the black blacks would be the resident black squid moping angrily at the bottom, it's home lying somewhere between the wreckage of a civil war submarine and the discarded carcass of laviathon himself. Each tentacle of sound would have a seperate point of deadly watery origin...Eldrich, the emitter of bubbly electronic blasts...Chick the Levite, overloading his guit-fiddle with manta ray imprecision...Pantherific, the sonic seducer of souls lost at sea...JRod the grey eel, lashing out from his watery tomb with a miriad of banjo and found sounds...Hector, the wayfaring bastard son of a nurse shark and a mysterious purple tide, instilled with noisy prophesies from the abyss...
alas, but atlanta is merely a city and the black blacks simply like to make some good ol' racket.

Presented by Euphonic Productions


regular gallery hours

March 30, 2005
12:00PM - 5:00PM


Film Love 4: Act Up Fight Back

March 30, 2005
8:00PM - 10:00PM
Price: free

Act Up Fight Back: Art and Activism in the Time of AIDS



The Ashes Action, James Wentzy, 1995

In conjunction with the Emory University Gay and Lesbian Film Festival, Frequent Small Meals presents two screenings of artists' films and historic activist videos

Wednesday, March 30, 2005, 8:00 pm
at Eyedrum

Friday, April 1, 2005, 7:00 pm
at Emory University
White Hall, Room 206
Directions to Emory University: http://www.emory.edu/WWW/directions.html
Map to White Hall and parking: http://andel.home.mindspring.com/white_hall_map.pdf


The formation of the activist group AIDS Coalition to Unleash Power (ACT UP) was a watershed moment in political activism of the 1980s and in the fight against AIDS. This moment of heightened activism was both documented and buttressed by a rise in filmmaking and videomaking. Using whatever means were available, activists and artists made documentaries, personal video essays, public service announcements, art films, safe sex tutorials, and portraits of those whose lives were affected. This explosion of creative activity mirrored the defiance, the anger, and the hope of AIDS activism. In partnership with the Emory University Gay and Lesbian Film Festival, Frequent Small Meals will present two special screenings of film work and historic activist videos.

A March 30 show at Eyedrum focuses on artists' films and an April 1 Emory show looks at activist videos, but each screening will show the blurred boundaries between art and activism which was indicative of the creative responses to the epidemic. At Eyedrum, Andy Ditzler presents a selection of artists' films on AIDS, along with James Wentzy's The Ashes Action, about an ACT UP protest at the White House lawn.

The Emory show will feature an appearance by filmmaker and curator Jim Hubbard, who will present his films and talk about his work with the ACT UP Oral History project. We will screen historic video of ACT UP's Atlanta actions at the capitol building and the Centers for Disease Control in 1990. Accompanying this is Matt Ebert's "Marta: Portrait of a Teen Activist," a rarely screened satire on AIDS activism, filmed here in Atlanta during the ACT UP actions, as well as "Stop the Church," a fascinating look behind the scenes at ACT UP's most controversial action: the protest at St. Patrick's Cathedral during Sunday Mass in 1989.

Eyedrum program
- Identities (Nino Rodriguez, 1991) 7 minutes, video
- An Individual Desires Solution (Lawrence Brose, 1986-1991) 16 minutes, 16mm
- They Are Lost to Vision Altogether (Tom Kalin, 1989) 13 minutes, video
- DHPG Mon Amour (Carl Michael George, 1989) 12 minutes, Super-8 transferred to video
- Positiv (Mike Hoolboom, 1998) 10 minutes, 16mm transferred to video
- This Is Not an AIDS Advertisement (Isaac Julien, 1988) 10 minutes, Super-8 transferred to video
- Kissing Doesn't Kill (Gran Fury, 1990) 2 minutes, video
- Safe Sex Slut (Carol Leigh a/k/a Scarlot Harlot, 1987) 3 minutes, video
- The Ashes Action (James Wentzy, 1995) 30 minutes, video

Emory program
- Memento Mori (Jim Hubbard, 1995) 17 minutes, 16mm Cinemascope (introduced by Jim Hubbard)
- Jim Hubbard introduction to AIDS activist video
- ACT UP Oral History excerpts
- Interview with Paul Monette (Phil Tarley, ca. 1993) 4 minutes, video
- footage from January 1990 ACT UP Atlanta action (1990) (video footage courtesy Jeff Graham and ACT UP Atlanta)
- Marta: Portrait of a Teen Activist (Matt Ebert, 1990) 10 minutes, video
- Stop the Church (Robert Hilferty, 1990) 28 minutes, video
- Two Marches (Jim Hubbard, 1991) 8 minutes, 16mm

For more information on this program please contact Andy Ditzler at andy@frequentsmallmeals.com.

The Film Love series exists to provide access to historically and artistically important films that are largely unavailable in consumer formats. The series is programmed and hosted by Andy Ditzler for Frequent Small Meals.