Dance Truck: 'On a Budget'

January 9, 2010
6:00PM - 6:30PM
Price: FREE



Featuring visiting artists Tahni Holt from PDX and Elizabeth Ward from NYC. Eyedrum parking lot at the loading dock.

Volunteer Party & Orientation

January 10, 2010
3:00PM - 6:00PM
Price: FREE

Come one, come all to a fun and exciting volunteer congregation at EYEDRUM on SUNDAY, JANUARY 10th at 3PM!

Join us for a chance to rub elbows with fellow volunteers and Eyedrum folks as we explore volunteer opportunities, enjoy some light refreshments and the new exhibit by Chung 'Fanky' Chak.

Informal training and information sessions will be held at this time for people interested in Gallery Sitting, Sound, Bar tending, etc. This is a great time to brush up on Eyedrum info and learn about volunteer opportunities. New volunteers are more than welcome so bring a friend or 5!

Eyedrum couldn't run without our volunteers. We hope to see you there!

install/rehearsal

January 15, 2010
7:00PM - - -


Urban Treks for Social and Environmental Change

January 16, 2010
12:00PM - - -
Price: FREE

The Epsten Group, Inc., in conjunction with AIA and Bicycle Tours Atlanta, is "trekking" through the Old Fourth Ward and other Atlanta neighborhoods with the Urban Treks of Social and Environmental Change tour. The walking and bike tour identifies businesses, organizations, and community highlights that are relevant to social and environmental change. Last stop is Eyedrum.

For more information: Urban Treks Tour

The Great American Midnight Cakesit and Food Drive

January 16, 2010
10:00PM - - -
Price: $5 or 5 canned foods!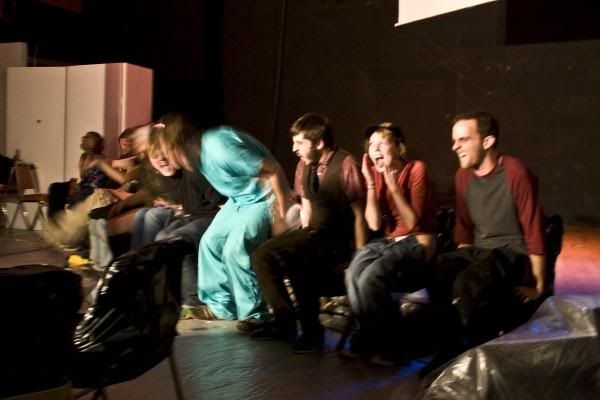 Twinhead Theatre presents The Great American Midnight Cakesit and Food Drive

Now in its fifth year, Midnight Cakesit is slowly becoming an Atlanta tradition! This year, Twinhead is proud to bring you Dirty Baking. We're mourning Patrick Swayze the best way we know how--by turning his icon-making moves from Dirty Dancing into a hilarious parody about cake. True to form, it will involve all the beautiful singing, great dancing, and hilariously bad cake puns you've not only come to know and love, but to demand, from Cakesit. And of course, it's for a good cause! It is a food drive, after all. $5 or 5 non-perishable food items gets you in the door, and 100% of the monetary proceeds is donated. Half goes to Eyedrum to support their programming, and the other half, as well as the food, goes to the Atlanta Community Food Bank to help them feed the hungry and homeless. Want to sit in cake, too? Of course you do! Just bring a cake with you or you can buy one from us when you get there, and we'll set up a chair for you. You'll have the time of your life!
Twinhead Theatre
Saturday, January 16, 10 p.m.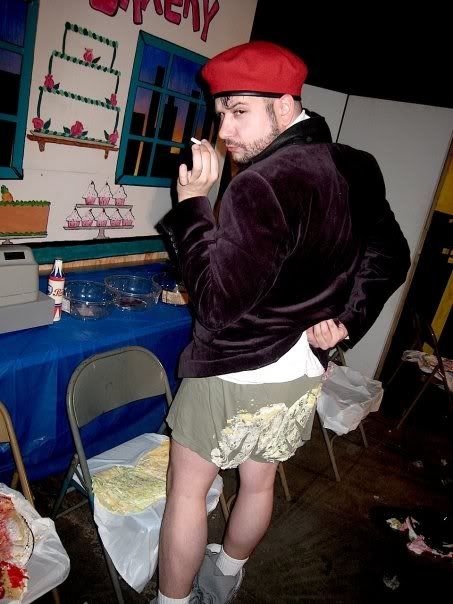 Cahoot with the 'Root: WonderRoot Benefit

January 23, 2010
9:00PM - - -
Price: $5

A benefit party for WonderRoot Community Art Center, thrown by the organization's interns. Wear a tee shirt to this graffiti-themed party and collect drawings, inscriptions and signatures in a night filled with local music, locally grown and produced gourmet delectables, bike-powered-blender margaritas, a silent art auction and fun. All proceeds benefit the WonderRoot Community Art Centr.


www.wonderroot.org

private

January 24, 2010
12:00PM - 6:30PM

Aerial Instruction

Lyra classes in the back gallery.

private

January 25, 2010
7:00PM - 9:00PM

Aerial Instruction

Lyra classes in the back gallery

private

January 26, 2010
6:00PM - 10:30PM

Aerial Instruction

Lyra classes in the back gallery.

Private

January 31, 2010
1:00PM - 6:00PM

Aerial Instruction - Lyra classes in the back gallery.

all art music film literature special


| | | | | | | |
| --- | --- | --- | --- | --- | --- | --- |
| Sun | Mon | Tue | Wed | Thur | Fri | Sat |
| | | | | | 1 | 2 |
| 3 | 4 | 5 | 6 | 7 | 8 | 9 |
| 10 | 11 | 12 | 13 | 14 | 15 | 16 |
| 17 | 18 | 19 | 20 | 21 | 22 | 23 |
| 24 | 25 | 26 | 27 | 28 | 29 | 30 |
| 31 | | | | | | |