| | | |
| --- | --- | --- |
| First Thursday Open Improv | | December 3, 2009 |
---

Eyedrum's long-running Open Improv night occurs on the first Thursday of every month -- our monthly gathering for instrumentalists and improvisers of all stripes. Bring your instrument! Hosted by the indefatigable Robert Cheatham.

WPBA 30, Atlanta's PBS station, did a bit about Eyedrum's Improv Night a couple years ago for their "This Is Atlanta" show. Click for their description and the video itself (Windows Media, 2m40s).


Tristen Perich, Lesley Flanigan

December 6, 2009
8:00PM - 12:00AM
Price: $10



TRISTAN PERICH
DUAL SYNTHESIS TOUR

Composer/inventor Tristan Perich is giving a series of performances across the USA on harpsichord with custom-built electronics. In his new half-hour duet, Dual Synthesis, Perich choreographs a lush intersection between antique keyboard instrument and primitive electronics. Dense flurries of notes on the harpsichord blur with patterned 1-bit tones, uniting acoustic and electric sound. On his first solo tour, Perich combines the complexity of modern classical composition and the viscerality of electric music, performing on his own harpsichord in spaces from galleries to noise venues.The Dual Synthesis tour comes on the heels of finishing his new album, 1-Bit Symphony, an electronic composition in five movements on a single microchip. A complete circuit, programmed by the artist and packaged inside a standard CD jewel case, plays the music through a headphone jack mounted in the case itself. Probing the foundations of digital sound, 1-Bit Symphony celebrates the virtuosity of electricity. The new album, to be released by Cantaloupe Music, will be available exclusively for presale at performances during the tour.

www.tristanperich.com




LESLEY FLANIGAN

Sculpting Sound, a performance by artist and vocalist Lesley Flanigan, explores both the physical and sculptural nature of sound.

Performing handcrafted speaker feedback instruments and her own singing voice, Flanigan physically sculpts electronic music from an orchestrated mix of complex tones and rhythms that originate entirely from the acoustics of live feedback and voice. Out of her deliberate choreography of motion and improvised layering of sound, Flanigan's melodies emerge to reflect relationships between noise, amplification, speakers, and the human voice.

Moving among a cluster of speakers, wires, and microphones, Flanigan builds the framework for a series of compositions that seemingly grow and break apart throughout the performance. The music ranges from the poetic "I Used to Stand Here" for 1 speaker and 1 voice, to the dense chorale "Scale of Sound" for multiple speakers and layered voice. Every composition she navigates tells a different story about sound — from the origin, containment and remnants of sound, to the shape, size, and space of sound. These ideas resonate within her performance, which has been called both engaging and demanding.

lesleyflanigan.com


---


UPDATE: Pierre Ruhe of ArtsCriticATL attended and wrote a review of this event. Click for the review and pictures!


Layne Garrett, Cursillistas, David Kirby

December 9, 2009
9:00PM - 12:00AM
Price: $7



Layne Garrett


Layne Garrett works with found objects, found sounds, guitars, and self-built instruments. Recorded output ranges from assemblage-drenched americana to a new cd of improvisations on guitar and prepared guitar; a disc of improvised duos (with Scott Allison, Christian Brady, Ryan Jewell, Janel Leppin, Sam Lohman, Anthony Pirog, and Jenny Tucker) is on the way shortly on Sockets Records. Solo performances have lately hovered in the heady realm of improvised explorations on buzzed-out prepared resonator guitar and homemade light-sensitive electronics. Other recent activities include: organizing a large-scale tape-loop intervention in Rock Creek Park (Washington DC), hosting shows at the Lighthouse in DC, and completing several construction projects, including a version of Glenn Branca's harmonics guitar, a set of hanging car-metal gongs in the shape of a map of the USA, and a large freestanding playable structure about which a collaborator said: "man i would really love to play that big baby for 12 hours straight it is obviously a meditation key."


www.questionthetruth.com/noise/asdf.html
myspace.com/lostspaces




Cursillistas


Cursillistas is a pair of psych-folk artists from Portland, Maine named Matthew Lajoie and Dawn Marna. A self-released CDR called Rotary and Gems caught the attention of Time-Lag's Nemo Bidstrup. Since then, Cursillistas has released a number of handmade and self-released documents in addition to a CDR-only release on Time-Lag. Matthew also runs his own label, L'animaux Tryst.  "With all our packaging - as much as possible - we get the bands involved in the artwork, so that it's their hands sewing up the record sleeves or handpainting the covers… I think people appreciate getting that direct route from artist to consumer that is so rare these days." In 2005, his Thrush Chimes In The Field Haunt was released in a limited
edition of 140 through Time-Lag.  A 3"CDR and cassette entitled Les Biches was released on L'animaux Tryst in 2006, and early 2007 saw the release of a split double-3"CDR / cassette with Maine's Bird Microphone, also on L'animaux Tryst.


myspace.com/cursillistas




David Kirby


David Kirby is an Atlanta-based digital composer making a transition to analog improvisation using cassette tapes. He operates the Homophoni web label, with a focus on electroacoustic music, and recently released his first improvised recording, entitled Cittacaura.


homophoni.com



Respite From the Cold II

December 11, 2009
9:00PM - - -

night of toasty warm ambiance, drone, and other meditative rackets.
quiet atmosphere and low lighting and hot beverages...

lotus plaza - drones, tapes, and general awesomeness

magic apron - quiet guitar meditations with resonant filters and soft vocal attachments..so pretty

brainworlds - guitar drones deep and wide, mind-bogglingly nice

nomen novum - field recordings, samples, and bleepy blippy synth terrificness

marvelous - members of 1000 holy shards and lid emba with david kirby drone with synths and percussion manipulations

live streaming drone radio from haiti

come have a nice time.......


Solo and Group Electro-Acoustic Music

December 12, 2009
9:00PM - - -
Price: TBA

An Evening of Solo and Group Electro-Acoustic Music from Four Solo Improvisor/Composers


C.J. Boyd

C.J. Boyd plays the bass. C.J. Boyd is a band and a man. C.J. Boyd has a nomadic touring schedule – calling no place and every place home. C.J. Boyd will soon be arriving your town via vegetable oil propelled ambulance.

C.J. has been creating his ethereal soundscapes for nearly a decade, playing hundreds of shows, conveying his particular artistic ideals and a certain undefined spirituality wherever he plays. Often flowing from singular, meditative bass lines into explosive, layered, and hugely complex walls of sound, CJ masterfully orchestrates waves of bass loops coupled with Jazz-driven improvisational prowess. Never suffering from the structureless experimentation so prevalent in improvised music, CJ Boyd's vision spawns a record that is quite beautiful, and at times enlightening. As Tiny Mix Tapes puts it, "this is heavenly stuff" C.J. Boyd plays the bass. C.J. Boyd is a band and a man. C.J. Boyd has a nomadic touring schedule – calling no place and every place home. C.J. Boyd will soon be arriving your town via vegetable oil propelled ambulance.

cjboyd.com
myspace.com/cjboyd




slicnaton

slicnaton (say slick-nay-tun) is best know for electro acoustic compositions and no-input mixing. Nicholas Slaton, in addition to playing electric and double bass, coaxes diverse and sometimes bizarre sounds from pedals, samplers and mixers. Starting each show with no pre-record samples he layers electronically generated loops forming the basis of each piece. Glitches of equipment misuse are sampled and manipulated into musical content. slicnaton can also expand to include Slaton's string and reed arrangements. slicnaton releases are free from Extemporate.

slicnaton.com
myspace.com/slicnaton




Mahlon Hoard

Brooklyn based musician composes through the art of improvisation. Mahlon Hoard plays fully acoustic solo soprano saxophone, which may easily be mistaken for electronic music. Employing circular breathing,extended pieces are created resulting in multiple layers of development. Deceptively simple melodies pull the listener in, revealing intricate layers. Refined and unique, his playing has been describe as a refreshing mix of contemporary, traditional, and ancient influences.

Mahlon co-founded The Bugs with former Miles Davis music director, Adam Holzman. Other notable collaborations have been with the improv duo Go! featuring electro-acoustic bassist Pat Lawrence ,(recording and touring extensively for their label Goprov Records),sax/drum duos with free drummer Ian Davis for Umbrella Recordings, and with Extemporate founder Nicholas Slaton, resulting in the critically acclaimed "slicnaton",and the latest release, "Return", both available for free from "Extemporate".

mahlonhoard.com
myspace.com/mahlonhoard




Klimchak

Atlanta Composer Klimchak has been working with blended composed & improvised electro-acoustic music since the mid-eighties. His current set up features the Marimba Lumina, an electronic mallet controller designed by Don Buchla, which Klimchak uses to play layered soundscape ensembles in real time using 4 mallets, 2 feet & a breath controller. The usual piece adds in various other small instruments & sounds to this bed. Expect to hear tuvan throat singing, penney whistles, frame drums and the ethereal sound of a theremin in the mix. You can read a recent article Klimchak wrote about his use of improvisation in online the journal The Art Section.

Klimchak's sound compositions for theater, dance & film are well known. He is a winner of this year's Susie Bass award for best sound design for his live score to Titus Andronicus at Ga Shakespeare. Klimchak is a 2009 winner of the Loridans Arts Award, given to "accomplished artists who have made exceptional contributions to the arts life of Atlanta."
Recent dance compositions include The Evolution Project with choreographer Lori Teague, and Three Bagatelles for the Righteous: 2004 Update; performed at NYC's Joyce Theater by Jane Comfort and Co. Recent theater work includes A Midsummer Night's Dream at Ga Shakespeare (also nominated for "Best Sound Design" for this year's Suzi Bass awards) & Weather Rocks at the Center for Puppetry Arts. Next up in Atlanta is Klimchak's live score for Tales of Edgar Allan Poe at the Puppetry Center.

myspace.com/klimchak
youtube.com/user/Klimchak

Thomas Peake memorial

December 20, 2009
4:00PM - - -
Price: $10, goes to charity

A memorial for Thomas Peake, an amazing guy who encountered friends wherever he went.


Musical guests:

midnight: 70 SPACEBIRD

11pm: THE SHAKING RAY LEVIS

10pm: DQE

9pm: FLAP

8pm: GOLD SPARKLE FAMILY BAND

7pm: SAN AGUSTIN

6pm: GUYLINER

5pm: 4TH WARD AFRO-KLEZMER ORCHESTRA

4pm: LUMENS



Proceeds to go to the East Atlanta Kids Club (a passion of Thomas's).

More info about Thomas:




Failures (Charles Bronson), Salvation, Aerosols...

December 29, 2009
9:00PM - - -

Failures


FAILURES is an empowering new musical group from the East Coast.
Comprised of four ambitious men, who under the most extreme scrutiny
have courageously rendered this super-charged missive of volatile
energy. Appearing at a moment in history that can only be best
described as a yawning pit of deluded regurgitation, this 14 song
attack answers your life's desperate call for Meaning. (Youth Attack!
Records S/T LP description)


Salvation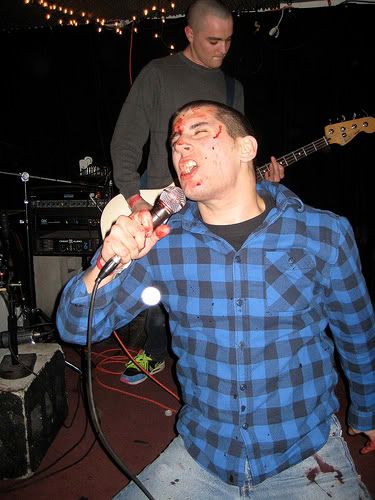 A mouthful of bloody broken teeth and flailing debris with a frantic,
collapsing sound all their own, SALVATION are an epithet of TRUTH in a
world of ineffectual, poorly composed liars. Song after song they
shatter their way towards a harsh and inevitably devastating collapse.
SALVATION festers in their primal hostility with a level of strength
teeming on the insufferable.(Youth Attack! Records "Smoke and Mirrors"
EP description)

http://www.myspace.com/salvationsalvation


Aerosols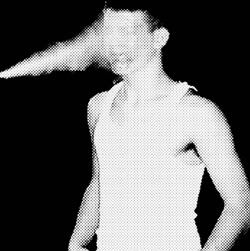 The phenomenal follow up EP is a crash landing into oblivion. Without
a doubt the most heart pounding musical group on the East Coast if not
the universe, these six songs of screeching and relentless wreckage
crumble and disintegrate into a giant disastrous mess before
culminating in absolute ear deafening brilliance. (Youth Attack!
Records "Medicine" EP description)

http://www.myspace.com/xaerosolsx


Slavescene


Another absolutely fucked-up creation from Florida, the home of the
best, Slavescene's Heaven Only Knows is one release I just cannot put
down. Their sound is akin to Brooklyn's Drunkdriver with its chaotic
sound and megaphone-esque vocals, only with a slightly more hardcore
feel and structure. (icoulddietomorrow blogspot "Heaven Only Knows"
Cassette Tape Description)

http://icoulddietomorrow.blogspot.com/2009/02/slavescene-heaven-only-knows.html


Nazi Dust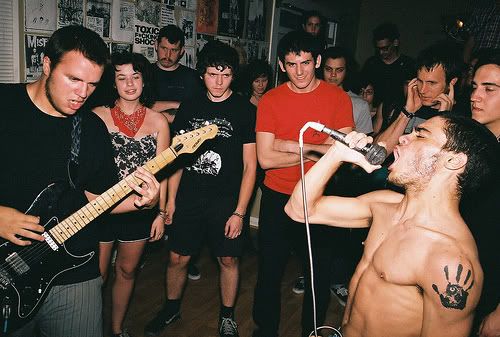 Necking teenage couples stalked in the park, beer soaked frat house
hazers in a sports car inferno, handsome star quarterback left to mop
up his own teeth, the hifalutin class valedictorian who's eye sockets
collapsed into festering furrows after his first of many eyeball
attacks from the grandstands: HERE'S WHAT YOU GET. (Youth Attack!
Records S/T Cassette Tape Description)


Samples of all Youth Attack! bands can be heard here:
http://ihateyouthattack.com/pages/expdisco.htms