| | | |
| --- | --- | --- |
| First Thursday Improv | | November 4, 2010 |

AMP New Music Ensemble / Bent Frequency

November 6, 2010
8:00PM - 10:30PM
Price: 7 / 5 for Students

We will be miking the big drum out front! It will be played before and after the main program.
Double-header of new/experimental classical music by Atlanta locals Bent Frequency hosting New York-based Amp.
Bent Frequency
Bent Frequency brings the avant-garde music tradition to life in Atlanta through adventurous programming, the promotion of New Music, and a creative synthesis of music and media. Our vision is to redefine the traditional music experience - ushering it from the strict formality of the concert hall into the fresh air of contemporary artistic expression and experimentation.
AMP
Amp is a new music group based in New York City that grapples with experimental, electroacoustic, gestural, or situational compositional trends in the context (for the perspective) of a broader musical modernism. Without fixed ensemble, we draw from the rich new music scene in New York to organically develop a few concerts each year, each usually featuring a particular composer or nexus of compositions. More info at www.ampmusic.org.

Monthly Cycle: The All-Chick Jam Session

November 7, 2010
11:30AM - 2:00PM
Price: $5 suggested donation

Monthly Cycle is a musician's exchange and jam session for women and girls of all ages to play (or learn to play) music, work on song ideas, jam, and meet other women to collaborate with in a safe and supportive environment. Come join us! Usually held on the first Sunday of the month (but check the calendar at eyedrum.org to be sure), everyone is encouraged to play music and drink mimosas at brunch time. It's lovely, really. Bring your gear and your song ideas!

Smoking Spore / The Subliminator

November 9, 2010
9:00PM - - -
Price: $5

SMOKING SPORE

"Thick psychedelia, sweet solos, and awesome guitar sounds" - Decibel Magazine
"These guys are tight like spandex." - Planet Fuzz
"A strong whiff of Hendrix and Satriani" - Houston Press
"Goes way farther than most so-called exploratory bands would!" - Psychatrone Rhonedakk
"Smoking Spore score very high on the psychedelic rock meter" - Concrete Web

Smoking Spore is completely improvisational, which draws focus to the live act. It is a different performance every night. Psychedelic videos edited by one of the band members are aired during the performance via projector. The members are DIY electronics wizards, using unique effects developed by the band themselves. It is a four-piece act featuring a drummer, bassist, and two guitar players, one of whom switches back and forth between guitar and a restored 1968 Wurlitzer organ.



Also playing...
The Subliminator

EarBall

November 13, 2010
12:00PM - 2:00AM
Price: suggested donation $5-20

Eyedrum's 2nd Annual Earball


A celebration of everything aural -

Artists include (in no particular order at this point):

Atlanta Sedition Orchestra
Back Pockets
Brien Engel
Chad Gilmartin
Daniel Clay
Double Nickels
Fader Vixen
Gazelles
George Trotter
Glenn Abuwan
Grady Cousins workshop
Hopi/Hawkins
Inswanetta
Kakali Bandopadhyayis
King Congregation
Magicicada
Nathaniel
O'Neill Naked Players
Neil Fried
Pony Bones
Rising Appalachia
Robert Cheatham led Improv
Scott Burland
Stan Woodard
Syph Lords
Wowzer Bowzer

Also check out the flea market with the following vendors:

Bethany Jolly
Rosey Bloch
Loyana Maria Garcia Vodicka
David Quiroz
Laurie Handler
Laura Lockie
Nondini Rnp
Karen Garrabrant
Amanda Looper
Penivek Arcade
Jimmy Lo
Krystle McNeill Rodriguez
Vanessa Irama
Larry Corse
Gail Rush

Future Islands, Lonnie Walker, Nomen Novum, BMoon2

November 17, 2010
10:00PM - - -
Price: 7

Future Islands
J Gerrit Welmers, William Cashion and Samuel T Herring have been making music together since 2003, and as Future Islands since 2006, putting in the work. Formed as college friends in Greenville, NC, Future Islands relocated to Baltimore after becoming friends with Dan Deacon, an early and avid supporter of the band. They've released a handful of CD-Rs, tapes and limited vinyl releases, and their debut album "Wave Like Home" came out on UK label Upset the Rhythm in 2008. They've toured extensively in the US and Europe, including the Baltimore Round Robin tours and opening for and performing in Dan Deacon's large ensemble.
For their effort, Future Islands have mastered their style, which Rolling Stone describes as, "adding punishing heft to simple pop melodies, making blippy electropop sound oddly confrontational." Future Islands calls is "Post-Wave," taking in part from the emotional fragility of New Wave and coupling it with the power and drive of Post-Punk.
Future Islands- Beach Foam from BAD BREAKS on Vimeo.
Lonnie Walker
Originally a one-man band, Lonnie Walker evolved from the solo spirit of Brian Corum into a collection of friends bound by their shared passion for music and visual art. Through the additions of Eric Hill, Justin Flythe, Raymond Finn, and Josh Bridgers; Lonnie Walker's music has evolved through their many ever-sharpening performances. Their chemistry resonates through their most recent recorded works unlike anything the band has turned in to date. Their blend of rootsy americana and dance-party punk-rock has only just started to find traction outside of their home
state.
Nomen Novum
Battlemoon II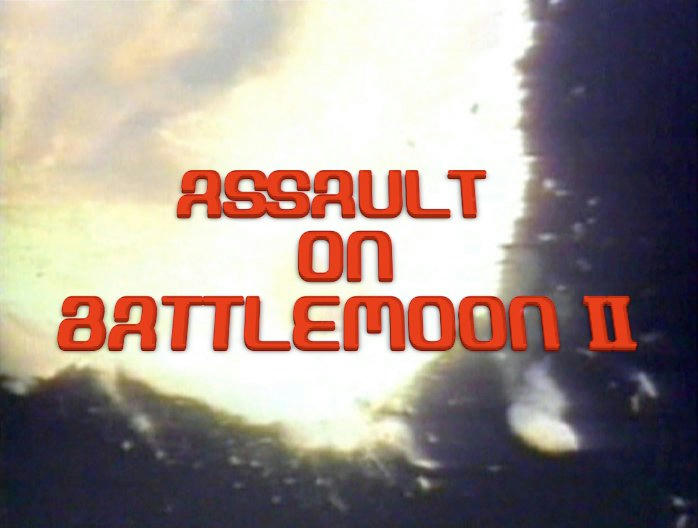 Android and Laser stumbled upon Battlemoon II while riding throughout space in their RockinShip. They helped the crew of Battlemoon II fight off an evil Space Octopus and were asked to stay on Battlemoon II as the house band.

Concert for the School of the Americas Watch

November 18, 2010
7:00PM - 11:55PM
Price: Donation requested.


Arvo Zylo

November 21, 2010
10:00PM - - -
Price: 5

Arvo ZyloPony BonesSycophants

Andy's Tea Party

November 23, 2010
9:00PM - - -
Price: 7

Andy's Tea Party
Seth Persons began performing as Andy's Tea Party while a college student in 2002. The current lineup came together in 2008 when it moved from a solo project to a fully collaborative band. Since then, they have played their autoharp dance pop and dirges with bands including Sian Alice Group, The Brunettes, Vetiver, Au, Her Space Holiday, Icy Demons, and Colour Revolt.
The band's first release, 'An Empty Nest, A Golden Palace,' is available at http://andysteaparty.bandcamp.com/
El Fossil
Platonic Sex

all art music film literature special


| | | | | | | |
| --- | --- | --- | --- | --- | --- | --- |
| Sun | Mon | Tue | Wed | Thur | Fri | Sat |
| | 1 | 2 | 3 | 4 | 5 | 6 |
| 7 | 8 | 9 | 10 | 11 | 12 | 13 |
| 14 | 15 | 16 | 17 | 18 | 19 | 20 |
| 21 | 22 | 23 | 24 | 25 | 26 | 27 |
| 28 | 29 | 30 | | | | |