Opening Reception : AIRI show: TransATLantic 2007

December 1, 2007
7:00PM - 11:00PM
Price: free



Artists in Residence International (AIRI) brings new international talent to Atlantaís arts community for TransATLantic 2007: sensibility, seduction & self-reflection.

AIRI is pleased to announce the fourth event in its annual TransATLantic exhibition series celebrating cross-cultural ties through art. TransATLantic 2007 will feature three celebrated contemporary artists who have never before exhibited in Atlanta: Bastien Desfriches Doria, Jehanne-Marie Gavarini and Naomi London. Through a variety of media, including installation, photography and large-scale drawing, this exhibition promises to be a must see!

Bastien is an assistant professor at Governors State University near Chicago, Illinois. His recent series of photographs, titled "Mammal Thoughts", explores the questioning of bodily identity interweaved with philosophical self-reflection. Jehanne-Marie is an Associate Professor at the University of Massachusetts - Lowell and will be exhibiting pieces from her "Strange Attractors" installation series, which examines contemporary compulsions and collective anxieties, represented through combining objects that are not usually found together. Naomi is a celebrated artist from Montreal (QC), Canada whose work has been included in numerous museum collections and exhibitions. Her current practice focuses on the subtlety, color and sensibility of happiness through large-scale drawings, sculpture and performance art. Atlanta arts community leaders Sylvie Fortin, Editor-in-Chief of Art Papers Magazine, and Robert Cheatham, Executive Director of Eyedrum, Inc., acted as co-advisors in selecting these artists for their unique approaches and diverse styles.

Musical entertainment for the opening reception will be provided by French-African born Maya Meerana who combines jazz and a Reggae beat to traditional French music. Other sponsors for the opening and exhibition include the City of Atlanta Office of Affairs, eyedrum, and the Warhol foundation.

AIRI is a 501c3 non-profit arts organization that brings unique programming to Atlantaís arts community by sponsoring exhibitions and residencies for Atlanta artists abroad and providing exchange opportunities in Atlanta for artists from other countries. One of the TransATLantic 2007 exhibiting artists will be awarded a residency in Atlanta to take place in 2008.

Donít miss this exciting opportunity to see cutting edge work by these widely exhibited and collected artists for the first time in Atlanta!!

For more information, log onto www.a-i-r-i.org.





Opening reception: Jason Murphy & Steve Dixey

December 1, 2007
7:00PM - 11:00PM
Price: free

Gallery 2
Opening reception
Jason Murphy & Steve Dixey
Drawings and Paintings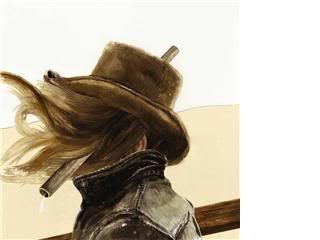 Jason Murphy
"drill site #7"
mixed media/ collage on paper
20x20in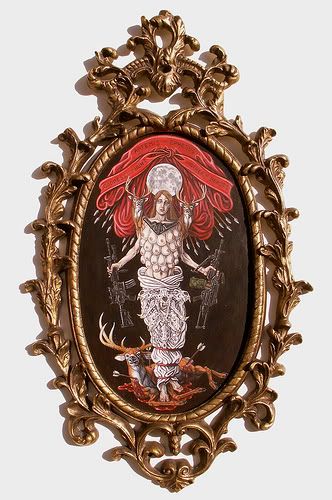 ARTEMIS OF EPHESUS by Steven Dixey
Till December 31st.



Small Gallery opening: Graem Kinsella

December 1, 2007
7:00PM - 11:00PM
Price: free



new work by graem kinsella
"home sweet homeless"

regular gallery hours

December 2, 2007
1:00PM - 6:00PM
Price: free


regular gallery hours

December 7, 2007
3:00PM - 8:00PM
Price: free


regular gallery hours

December 8, 2007
1:00PM - 6:00PM


performance: Hooha

December 8, 2007
9:00PM - - -
Price: $7




Hooha is the Artists involved:

Christie Vozniak
Amber Nash
Kristin Jarvis
Shitty Bedford
Sirius B
Boo

Fashion Show by Jacqueline Stringham.

Hooha is a video and live performance given in homage.
We, the performers, give recognition of her.
We praise her AWESOME power.
Hooha is the CREATOR of all---from which all life comes.
Men bow to her subtle SYMMETRY, BEAUTY, and GROTESQUENESS.
Her wrath, felt by women, is fleeting but bloodletting, a reminder of her suffering.
Hooha is kind.
Hooha is ruthless.
Hooha is laughter.
Hooha is Groucho Marx's moustache.

Also a showing of the film by Anne Severson: Near the Big Chakra, USA 1971, 16mm, colour, 17 mins, silent.

An unhurried view of 37 human female vaginas - ranging in age from three months to 56 years.

"Neither clinical nor leering, its strange neutrality makes it possible for the viewer to be simultaneously fascinated, repulsed, awestruck at the diversity of women's genitals, and finally, at their universality." - Ms. magazine

"The impression made by this film, its impact - has been enormous. ... This film is a new approach to our femininity." - Agnes Varda, Image and Sound


regular gallery hours

December 9, 2007
1:00PM - 6:00PM
Price: free


reserved

December 11, 2007
7:00PM - 9:00PM


regular gallery hours

December 14, 2007
3:00PM - 8:00PM
Price: free


regular gallery hours

December 15, 2007
1:00PM - 6:00PM
Price: free


regular gallery hours

December 16, 2007
1:00PM - 6:00PM
Price: free


regular gallery hours

December 21, 2007
3:00PM - 8:00PM


regular gallery hours

December 22, 2007
1:00PM - 6:00PM
Price: free


regular gallery hours

December 23, 2007
1:00PM - 6:00PM
Price: free


regular gallery hours

December 28, 2007
3:00PM - 8:00PM
Price: free


regular gallery hours

December 29, 2007
1:00PM - 6:00PM
Price: free


regular gallery hours

December 30, 2007
1:00PM - 6:00PM
Price: free


| | | |
| --- | --- | --- |
| AIRI show closes | | December 31, 2007 |

| | | |
| --- | --- | --- |
| Murphy-Dixey show closes | | December 31, 2007 |

| | | |
| --- | --- | --- |
| Small Gallery show closes | | December 31, 2007 |

all art music film literature special


| | | | | | | |
| --- | --- | --- | --- | --- | --- | --- |
| Sun | Mon | Tue | Wed | Thur | Fri | Sat |
| | | | | | | 1 |
| 2 | 3 | 4 | 5 | 6 | 7 | 8 |
| 9 | 10 | 11 | 12 | 13 | 14 | 15 |
| 16 | 17 | 18 | 19 | 20 | 21 | 22 |
| 23 | 24 | 25 | 26 | 27 | 28 | 29 |
| 30 | 31 | | | | | |