regular gallery hours

August 1, 2009
1:00PM - 6:00PM
Price: free


regular gallery hours

August 2, 2009
1:00PM - 6:00PM
Price: free


What Cheer? Brigade

August 2, 2009
9:00PM - - -
Price: $6



The WHAT CHEER? BRIGADE is a rowdy 19-piece brass band from Providence, RI. We play Luddite Hardcore, loud, mobile music requiring no electricity. We are a party band, and our sound incorporates elements of the following musical traditions: Bollywood, Balkan, New Orleans, Samba, and punk; that's the short list.

What Cheer? myspace



Pro Bro Gold - Diamond Hymen- MORE!!!!!

August 3, 2009
9:00PM - - -



-RUSSIAN TSARLAG
from providence, RI


-PRO BRO GOLD
http://vimeo.com/3809047
from tampa, FL

-SKELETON WARRIOR
sarasota, FL

-SHV ("superior human vomit" from providence, RI)

-DIAMOND HYMEN


First Thursday Open Improv

August 6, 2009
9:00PM - - -
Price: free

theme:
"What Where":
when...
why?

dissolution of space/time momentarily bang aside,
bing,brang,brap settin' in yer mama's lap soothing
drone of canicular daze outside inside no signs se
em to work inoperative thump slap and giggle and
so forth and so on: arbitrary start time, finish up so
ectoplasmic distilloid-like waiting for it waiting for i

"I don't know what it means. Don't ask me what it means. It's an object."
s. beckett


============




---

Eyedrum's long-running Open Improv night occurs on the first Thursday of every month -- our monthly gathering for instrumentalists and improvisers of all stripes. Bring your instrument! Hosted by the indefatigable Robert Cheatham.

WPBA 30, Atlanta's PBS station, did a bit about Eyedrum's Improv Night a couple years ago for their "This Is Atlanta" show. Click for their description and the video itself (Windows Media, 2m40s).


regular gallery hours

August 7, 2009
3:00PM - 8:00PM
Price: free


ReComPas, Nomen Novum, Brainworlds, Tree Creature

August 7, 2009
9:00PM - - -

recompas - drum and synth driven band equal parts ambient soundscapes and kraut-ish propulsion




---


nomen novum - electronic duo who deconstruct poppy song structures with bleeps and blips aplenty




---


tree creature - heady synthesizer drones and epic melodic overtures riddled with squiggly occilllator racket and pulses




---


brainworlds - to the point drone band, ethereal mind-numbing galactic ramblings




Galleries 1 & 2 shows end

August 8, 2009
1:00PM - 6:00PM


regular gallery hours

August 8, 2009
1:00PM - 6:00PM
Price: free


Small Gallery closing

August 8, 2009
1:00PM - 6:00PM
Price: free


NO REGULAR GALLERY HOURS

August 9, 2009
1:00PM - 6:00PM
Price: free


NO REGULAR GALLERY HOURS

August 14, 2009
3:00PM - 8:00PM
Price: free


Eyedrum Benefit Auction

August 14, 2009
7:00PM - 10:00PM
Price: $10; free to members



UPDATE: pictures from this very successful event!

Positively the most diverse and entertaining art auction in town! Featuring a silent auction of over 100 pieces of artwork in every price range, from every genre, in every size and in all mediums. Painting, Drawing, Book Arts, Jewelry, Photography, Sculpture, and more from local established and emerging artists will be included. ED Recordings, Eyedrum merchandise and memberships will also be on sale.

Your purchases at the Benefit Auction will help support Eyedrum's operating costs and programming year round. Eyedrum is a completely volunteer run non-profit organization featuring contemporary art, music, film, theatre and literary events.

Email eyedrumauction(a)gmail.com to volunteer, donate artwork or for more info. $10 at the door. FREE for Eyedrum members. Costumes and dancing encouraged!


Thanks to all the generous Eyedrum auction artists!

Matt Allison, Ashley Anderson, Larry Jens Anderson, Anita Arliss, Alicia Araya, Yun Bai, Chris Bakay, Daniel Biddy, Lillian Blades, Christopher Boehm, William Boling, Natalie Brandhorst, Phoebe Brown, Sloane Cheatham, Susan Cipcic, Cheryl Cline, Terry Coffey, Marcia Cohen, Hope Cohn, Benny Cokeman, Woody Cornwell, Linda Costa, Jerry Cullum, Jeff Dahlgren, Terri Dilling, Tae Earl-Jackson, Heather Elder, David Rossi Elliot, Emer, Sarah Emerson, William Etheridge, Julia Fenton, Tom Ferguson, Nancy Floyd, John Folsom, Edie G, Angus Galloway, Jane Garver, Debra Gavant, Lynn Gay, Mike Germon, John Glover, Rory Golden, Kojo Griffin, Ayed Halim, Anna Hamer, Ting Ying Han, Jody Harris, Tim Haugh, Jess Hinshaw, EK Huckaby, David Huff, Andy I, Janet Jenkins, Eric Jennings, Kim Jones, Jennifer Julian, Cecelia Kane, Mark Karelson, Dana Kemp, Susan Ker-Seymer, Drew Kitchens, Kati Kulscar, Judy Kuniasky, Nick Kuwick, R Land, Sarah Lawrence, Mark Leibert, Anya Liftig, George Long, Sean Ludwig, Eric Mack, Karen Mackay, Kelly McKernan, Joy McKinney, Harold McNaron, Corrina Sephora Mensoff, Michi, Hormuz Minina, Mandie Turner Mitchell, Johana Moscoso, Billy Newman, Jessica Orlowski, Erin Palovick, Esteban Patino, Wynne Ragland, Allison Rentz, Darius Robinson, William Rossoto, Mario Schambon, Steve Seaburg, Maxwell Sebastian, Teresa Sims, Avantika Singh, Whitney Stansell, Marcy Starz, Karen Tauches, Brett Thompson, Joe Tsambiras, Lisa Tuttle, Clark Vreeland, Heather Stevens Weese, Howard Wershil, Aaron Whitehouse, Steve Willams, Stan Woodard, Cynthia Zarrilli, Tom Zarrilli.

Live entertainment provided by: KalimbaMan Kevin Spears with special guest Mario Schambon, Marimba Lumina Enlightenment with Klimchak, The Jazz Invaders quartet featuring Greg Hammontree, Dan Gilormo, Justin Chesarek and Colin Agnew and after party mix and dancing with DJ Black Sunshine.

Live Auction @ 9:15 p.m. with Dennis Coburn and Tom Zarrilli includes prizes and special art service items: Botanical Gardens passes, a guided tour of the Moore in America exhibit, a Shocking Real-Life Writing Seminar with Hollis Gillespie, High Museum of Art family memberships, free event at the Roberts-Mozley Home courtesy of the Cultural Arts Council of Douglasville/Douglas County, rain barrel painting by Priscilla Smith, annual memberships to WonderRoot, art installation services from SOLO Installation and Design, artists portfolio websites from Portfolio Atlas, graphic design services by Lyn Hillman, interior design services from Jamie England, recordings from Dust-to-Digital, yoga classes from Bikram Decatur, original clothing from Kortni Potter of Dramagirl Designs, thematic portraits by DornBrothers, costumes from Costumes Etc., pet supplies from Park Pet Supply, chamber music session from The Vauxhall Garden Variety Players, a guided historical tour of Ponce De Leon with Tom Zarrilli, a gift card for Agave and much more!

Special thanks to Karen Tauches for the art auction design. Please visit our generous sponsors: Six Feet Under, Decatur Atlanta Printing, Dukes Vodka, Cabbagetown Market, Stella Trattoria, Pabst Blue Ribbon, and Joe's Catering.



NO REGULAR GALLERY HOURS

August 15, 2009
1:00PM - 6:00PM
Price: free


Small gallery opening

August 15, 2009
6:00PM - 8:00PM
Price: Free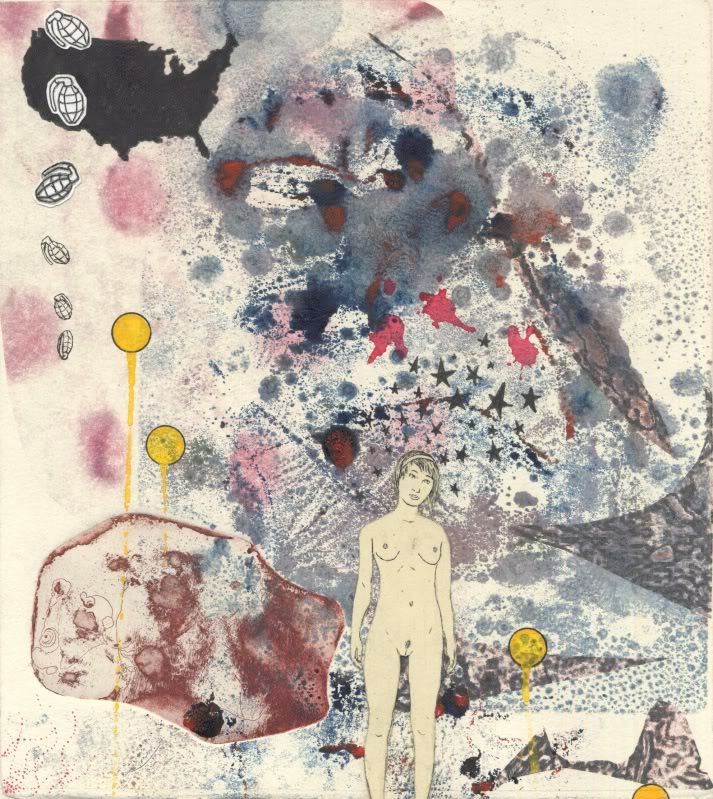 Radka Pulliam + Patrick Davis

Over the past several months Patrick Davis and Radka Pulliam have been working on a collaborative art project, which they have titled "Anything You Want It To Be." The two met while pursuing studio art degrees at Georgia State University and a friendship quickly formed. Towards the end of 2008, a couple of years after they met, the two artists thought they might try working together.

Radka is a painter/printmaker who was born in Czech and came here to continue her education in art. She works more in an abstract non-representational mode, utilizing paints, monotype techniques, pens and colored pencils to achieve highly refined color fields, shapes, and line drawings.

Patrick was born and raised in and around Atlanta. His style leans mostly toward realistic drawing and illustration, rarely venturing into the world of color let alone abstraction.

The results of combining these disparate styles and techniques are strong in contrast yet somehow quite unified. It is important that the two artists shared this experience of working together because it forced them both to work and see things differently than they had prior to this project. The individual's work takes on new meanings and feelings with the two of them sharing space on a page. Themes of perception of reality and dealing with the tension of a modern world emerge from the layering of images and the visceral abstract.

Through September 5th


Percussion Repertoire Group Atlanta

August 15, 2009
9:00PM - - -
Price: 7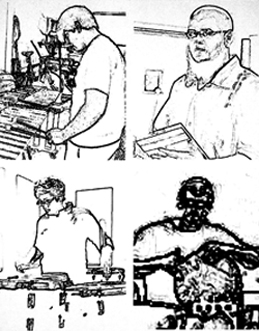 The Percussion Repertoire Group Atlanta is committed to performing the percussion music of 20th century avant garde composers John Cage and Lou Harrison. The group is composed of five percussionists who grew up in/live in Atlanta: Isaac Anderson, Olivia Kieffer, Mike Perdue, Austin Murphy, and Jennifer Torrence. This is a rare opportunity to hear a performance of a joint composition by Cage and Harrison, "Double Music." Also on the bill are "Third Construction" and "Canticle No. 3", plus a few suprises!

PeRGA
Olivia Kieffer
Isaac Anderson
Mike Perdue
Austin Murphy

Program:

"Fils des etoiles" John Zorn
"Third Construction" John Cage
"Double Music" John Cage/Lou Harrison
"Canticle No. 3" Lou Harrison
"Gri-gri" John Zorn


regular gallery hours

August 16, 2009
1:00PM - 6:00PM
Price: free


Randall Carlson Speaks about Catastrophism etc.

August 16, 2009
6:30PM - 9:00PM
Price: $10



Catastrophism and Cycles of Global Change

Randall Carlson, renegade scholar, master mason, sacred geometrician and adept of the ancient mysteries, continues to reveal the links between ancient wisdom and modern science in another riveting multimedia presentation: "Catastrophism and Cycles of Global Change".

Integrating evidence of cyclical catastrophic earth changes and deconstructing the fallacies in Al Gore's version of global warming, Randall will present a more holistic model of climatology in contrast to the alarmist version that is being disseminated in mainstream media and academia.

Topics for discussion include:



How does 2012 relate to apocalyptic cycles of climate change on Earth?

What grand cycles of destruction and rebirth of Earth were the ancients aware of and how have they preserved this knowledge for modern man?

What is "The Great Year"? How did this calendar mark periods of potentially earth changing catastrophes?

Is Global Warming solely a result of human activity?

What is Al Gore not telling you? How do he and government stand to profit from new legislation designed to thwart Anthropogenic (Human Caused) Global Warming?



We look forward to discussing the implications of these findings and working together with you in solidarity for the advancement of all life on this planet.

- Sacred Geometry Atlanta and The Cosmographic Research Institute.


regular gallery hours

August 21, 2009
3:00PM - 8:00PM
Price: free


Tae Earl-Jackson and Phoenix Savage Opening

August 21, 2009
7:00PM - 9:00PM
Price: Free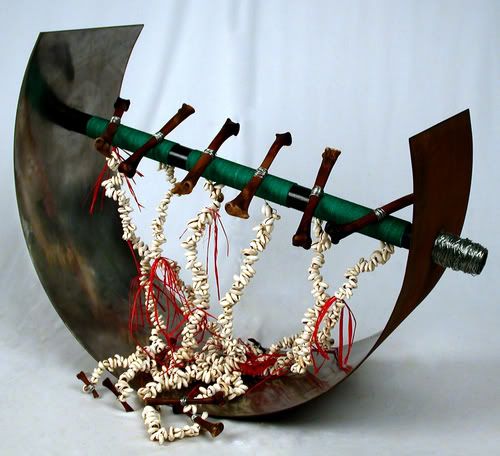 Two Atlanta based African American artists present a collaborative installation of their recent work in Galleries 1 & 2.

Originally from Philadelphia, Phoenix Savage is an anthropologist, writer and artist; presently a graduate student in the Sculpture program at Georgia State University.

Tae Earl Jackson is a seasoned local artist who has exhibited at Hammonds House and with the National Black Arts Festival among others.

Pairing their latest mixed media, assemblage, painting and sculpture highlights similarities and common themes like feminine ethnography and specialized craftsmanship.

Through Saturday October 3rd


VieTNam, Silver Hand

August 21, 2009
9:15PM - - -
Price: $5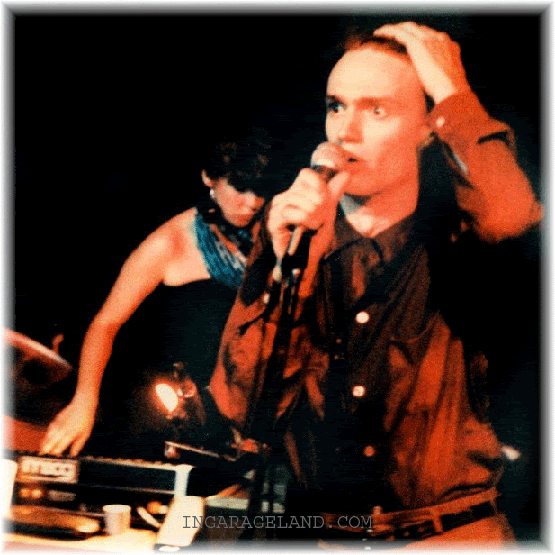 VieTNam formed at the dawn of the new decade---the 80's, and ushered in a fresh era of music to the Atlanta new wave scene. They wowed patrons of the legendary 688 club, 40 Watt club, and the Agora Ballroom, but unfortunately never released a record---until now.

VieTNam myspace




SILVER HAND is a provocative and energetic co-ed rock group based in Asheville, North Carolina. Heavy, high energy danceable songs, with memorable melodies and soft, textured, atmospheric pieces combine to create an original sound. Influences are Joy Division, Killing Joke, Siouxsie & The Banshees, PJ Harvey, Nick Cave, the Swans, Tones On Tail, The Rolling Stones, Pink Floyd, etc.

Silver Hand myspace


LONESOME cancelled.

regular gallery hours

August 22, 2009
1:00PM - 6:00PM
Price: free


Flickering Candle, Zentropy, Burgess Penquin

August 22, 2009
9:00PM - - -
Price: $7



The Flickering Candle

The Flickering Candle is an experimental jazz group formed in 2007 from
various members of the Five Spot Jam session. Performing improvised
music, the group takes not prisoners in their quest for musical
enlightenment by seeking the guidance of the eternal flickering candle.
Tonight's particular configuration consists of Eric Fontaine on tenor and
alto saxophone, Mark Raudabaugh on drums, and Bill Graham on keyboards.

myspace.com/theflickeringcandle




Zentropy

The name says it all. Sometimes the zen of the moment takes the sound into exciting directions, but often, the order and structure will break down and transform itself as entropy takes it's toll. Such is the nature of live improv, and such is the nature of Zentropy.... 

Once upon a time, keyboardist Allen Welty-Green (Z-Axis) had an epiphany - music could be more than structured suites and crafty arrangements. Sometimes music that is created spontaneously can connect with a listener on a different level. Music doesn't have to play by the rules. It can border upon chaos, but as long as it had a solid foundation, it will still grounded and accessible. 

He soon teamed up with bassist Jim Cotton and drummer Davis Petterson (dp3 & The Ghosts Project), and in the waning weeks of 2007, Zentropy was born. A series of local and house concerts have followed, as Zentropy found a collective voice and built and refined their musical vocabulary. In 2009, Jim moved on to different endeavors and Zentropy recruited bassist Gabriel Monticello, M.A. (Guido's Hand).

It's improvised but is it jazz? It's spacey but is it jam? Listen and decide for yourself!

myspace.com/zentropy07




Burgess Penguin

Burgess Penguin was formed in 2009 by bassist Phil McKenna with the intent of creating vivid colorful soundscapes in the moment and off the cuff, and with a biting sense of humor more times than not, drawing on influences ranging from psychedelic rock to jazz, late 19th/early 20th century classical music, music from cartoons and 70's cop shows to name but a few.. Phil was previously involved in a studio based Prog-Rock project known as The Owl Watches, but wanted to move in a whole different direction altogether after feeling that the whole prog-rock thing carried with it a set of frustrating pre-conceived notions about how music should sound, (or more accurately WHO it should sound like).
 
Jeff McGahren (Keyboards, Guitar and Trumpet) brings a widely varied sonic palette and a wicked sense of humor to the band. His wealth of musical experience ranges from jazz  to rock, film soundtracks. Musicals and more. He was picked for 2 odd reasons, his wealth of musical experience previously playing in cover bands, and his absolute disdain of doing so.  
 
Dean Foggan (Drums/Percussion) is a 3rd generation drummer from Long Island NY with a dizzying variety of musical experience including playing with folks like the late Cornelius Bumpus (Doobie Brothers Band), Drew Zing (Steely Dan) and Kevin Harris (Santana), Clarence and Jake Clemens (Bruce Springsteen), Dave Mason (Traffic), Joan Osbourne, Jim Manone, Nancy Atlas to name but a few. Dean is always up for a creative challenge and charges at it like a panther., and particularly loved the idea of continuously improvised music with no pre-conceptions.

burgesspenguin.net



regular gallery hours

August 23, 2009
1:00PM - 6:00PM
Price: free


The Sixth Annual Atlanta Underground Film Festival

August 26, 2009

Price: $8

he Sixth Annual
Atlanta Underground Film Festival
$8 cover
Wed., August 26, 2009
7:30pm-midnight
Friday, August 28, 2009
7:30 pm - midnight
Saturday, August 29, 2009
2:00 pm - midnight
Experience an amazing array of independent films - from animation to documentary - during this non-stop celebration of talented filmmakers from every country.

get more info at:
www.auff.org

Ensemble Pampelmousse

August 27, 2009
8:00PM - - -
Price: $8



Ensemble Pamplemousse

Founded in 2002 as a vehicle for musical exploration, Pamplemousse presents concerts of extraordinary focus and clarity. Comprised of virtuosic musicians trained in classical, electronic, and improvisational realms, the group consistently delivers fresh, exhilarating new concepts in sound.

The members' eagerness for aural discovery has allowed for ample experimentation processes, where boundaries are non-existent, and from which a strong dialogue has emerged. Among the group's vernacular resides formerly unfathomable sound landscapes formed by the acute relationships the performers have forged with each other, and with the composers who are an intrinsic part of the ensemble. The product, uncompromising and resolutely beautiful, is created by incredibly innovative, yet-to-be-named approaches to performance and composition.

Pamplemousse presents:

2 States of Super
1 Hall of Mirrors
1 Bowl of Cereal

and

An Interruptive Turtle

SUPER [soo-per](noun, adj., prefix): amplification and processing systems for Pamplemousse that cater specifically to quietly noisy crickle-crackle sounds.

Fricky Fry by Dave Broome: Pppraic leshd MA! beeslaicalWe erped rvsininlpumn VVV d e cro hiode VOCAL FRY! rote dnouo RUB nompct aollaaGRRRRtincsly amare tigg SSSSS syonourent apnchspersly mfep SAH! roed rm DAH! wutriamesciling optiasll Ppppp ls ralorsA tcc oatotall patplydifach useermmmm.

superShhss: Natacha's brand-new composition minimally employs the SUPERsystem, seeking solace from the endless sound spectrum through isolation and confused repetition, broken by screams of jealous noise.

JEKU (Andrew Greenwald) is an interplay of visual and auditory cues reversing inwards on each other to create an endless reflection at the brink's edge of inaudible.

cereal by Jessie Marino : Red and Blue, but who is who?
Rama Gottfried interrupts.

Ensemble Pamplemousse:
Natacha Diels (flutes/electronics),
Kiku Enomoto (violin),
Jessie Marino (cello),
Andrew Greenwald (percussion),
David Broome (keys/voice).

ensemblepamplemousse.org


regular gallery hours

August 28, 2009
3:00PM - 8:00PM
Price: free


The Sixth Annual Atlanta Underground Film Festival

August 28, 2009
7:30PM - 12:00AM
Price: $8.00

The Sixth Annual
Atlanta Underground Film Festival
$8 cover
Friday, August 28, 2009
7:30 pm - midnight
Saturday, August 29, 2009
2:00 pm - midnight
Experience an amazing array of independent films - from animation to documentary - during this non-stop celebration of talented filmmakers from every country.

get more info at:
www.auff.org

regular gallery hours

August 29, 2009
1:00PM - 6:00PM
Price: free


The Sixth Annual Atlanta Underground Film Festival

August 29, 2009
2:00PM - 12:00AM
Price: $8.00

The Sixth Annual
Atlanta Underground Film Festival
$8 cover
Friday, August 28, 2009
7:30 pm - midnight
Saturday, August 29, 2009
2:00 pm - midnight
Experience an amazing array of independent films - from animation to documentary - during this non-stop celebration of talented filmmakers from every country.

get more info at:
www.auff.org

regular gallery hours

August 30, 2009
1:00PM - 6:00PM
Price: free


The Sixth Annual Atlanta Underground Film Festival

August 30, 2009
2:00PM - 10:00PM
Price: $8

he Sixth Annual
Atlanta Underground Film Festival
$8 cover
Friday, August 28, 2009
7:30 pm - midnight
Saturday, August 29, 2009
6:00 pm - midnight
Experience an amazing array of independent films - from animation to documentary - during this non-stop celebration of talented filmmakers from every country.

get more info at:
www.auff.org

Activist Film Series: You Never Bike Alone

August 31, 2009
8:00PM - - -
Price: $2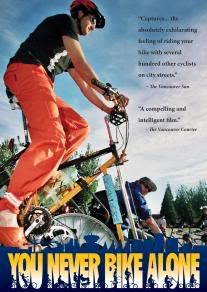 "You Never Bike Alone is an 80 minute documentary looking at how cyclists are building critical mass in Vancouver, Canada, and changing the face of the city. It is the story of how a social movement grows and the people behind it.
The cycling phenomenon known as Critical Mass is a reclamation of public space that started in San Francisco in the early 1990s and spread by the internet throughout the world. On a set day, at the end of every month, cyclists and other self-propelled people ride en masse through city streets.

Vancouver has become renowned for its big Critical Mass bike rides, and particularly the party spirit that attracts all types of cyclists.

You Never Bike Alone charts the development of these mass rides in Vancouver over the last decade, from the (pre-Critical Mass) protest rides across the historic Lions Gate Bridge in the early to mid-Nineties, through the "No Fun City" years of the late 1990s and early 2000s, where cyclists were routinely arrested for riding together, up to giant Critical Mass rides of more recent years.

Along the way, You Never Bike Alone strips down for the Wholesome Undie (an underwear ride protesting the Molson Indy race) and throws caution to the wind for the World Naked Bike Ride, a ride founded in Vancouver by a Critical Mass regular.

YNBA catches up with the local "freak" bike collective (who make art bikes from recycled machines) and looks at how cyclists are sharing the "velo love" through buildathons, street theatre, and rides.

Drawing on footage shot over the last decade, it asks whether cycle activists are succeeding in their goals. Through interviews with motorists "stuck in traffic," cyclists of all backgrounds, and local politicians, some of whom ride on the Mass themselves, it asks whether Critical Mass and similarly styled rides are winning hearts and minds.

With its goal of having 10% of journeys by bike by 2010, the year Vancouver hosts the Winter Olympics, the city seems to be heading toward a more sustainable future. However, plans are afoot to embark on a massive road infrastructure expansion program in the Greater Vancouver Region called The Gateway Project, that will flood Vancouver with commuting cars and encourage further sprawl of the city's ever-expanding commuter belt.

The lines are drawn, but which vision will prevail?"

http://www.youneverbikealone.com/