Show and Tell

March 2, 2014
12:00PM - 3:00PM
Price: Free

Eyedrum's ongoing invitation to artists and curators to present their work and ideas to our art committee for consideration for future exhibitions. Request an appointment at showandtell.eyedrum AT gmail.com

At C4 Atlanta's FUSE Arts Center, 115 MLK Jr Dr, Ste 225, Atlanta, 30303

DARSOMBRA*IN SONITUS LUX

March 3, 2014
9:00PM - 1:00AM
Price: $5

DARSOMBRA



Transcendental audio/visual rock duo Darsombra have packed and prepared their shuttle for launch, readying themselves for journey to inner space. Brian Daniloski (a veteran of metal bands Meatjack and Trephine), pilots, navigates, and controls the sound of Darsombra, alternating between searing guitar riffs, leads, loops, mammoth vocal swells, and soundscapes. He takes one part metal, one part psychedelic rock, one part experimental, and dashes of prog, glam, and krautrock, to soundtrack the voyage. Filmmaker Ann Everton stewards us along the way by projecting her kinetic, psychotropic videos specifically composed to Daniloski's music, engulfing the audience within the trip.

Following releases on At A Loss, Public Guilt, Underradar and others, Darsombra worked with Exile On Mainstream for the release of Climax Community in 2012. The three tracks on the LP traverse forty-five minutes of the outfit's unique, slow-building, organic transcendental rock. Recent tours in the U.S. and Europe have paired Darsombra with Wino, Jucifer, Thrones, and Stinking Lizaveta.


"With a unique sonic blueprint, Darsombra achieve the sheer transcendence and intensity that most drone acts can only dream of with an enviable effortlessness . . . aims skyward, reaching for a celestial warmth, while skillfully implying a myriad of other textures and emotions en route. The sheer evocative power of the music is huge . . . feels like a psyched-out soundtrack to the Earth's formation and evolution of complex life in slow motion – majestic and utterly vast."
-The Sleeping Shaman

". . . the perfect soundtrack to being transported either bodily or mentally to another world, to be immersed into another culture, another civilization . . . sounds and experiences that could be described as beyond this world."
-Destructive Music

". . . the sound of a slow ascension towards a higher elevation, if not a higher state of consciousness."



* * *



Ghost Trees, Penny Royale, Circle Ensemble

March 7, 2014
9:00PM - - -
Price: 5

Ghost Trees are Seth Nanaa (drums) and Brent Bagwell (tenor saxophone).

Nanaa (ex-Indian Summer) and Bagwell (Great Architect) met in NYC in 2000. Along with bassist Jordon Schranz, they formed The Eastern Seaboard. That trio toured the US relentlessly, releasing two records with legendary Italian label Black Saint and a fistful of vinyl and CDs from Tigerasylum Records.

After playing together for a decade, the duo have released their debut 10" on the Future Recordings label.

Penny Royale; deep goth syn-th solo project of Kyle Eyre Clyd, who has an LP coming April 1 on the Alga Marghen imprint. Folk Electronics from New Orleans.

Life Drawing

March 9, 2014
2:00PM - 4:00PM
Price: $3-$10 donation, sliding scale

Eyedrum provides a model on 2nd and 4th Sundays, 2-4 p.m. for drawing the figure in a quiet gallery with lots of natural light.

Writers Exchange

March 11, 2014
8:00PM - 11:00AM
Price: free

To facilitate schedules, this month's Writers Exchange is being held on the second Tuesday of the month, March 11th, instead of the usual third Tuesday.

This event occurs in the Warhorse Cafe at The Goat Farm Arts Center, 1200 Foster Street, Atlanta 30318. From Howell Mill Road, take Huff Road west (away from downtown Atlanta), then take the first left, which is Foster Street. Entrances to the Goat Farm are on the right, after the driveway for the Howard School.

Come share your literary output aloud for 10 minutes and get feedback for 5 minutes. Lost? Call 678-642-0612 or 404-578-4430.

CULT & LEPER/CULT OF RIGONNIA/EASILY SUEDE/DANDYLS

March 14, 2014
9:00PM - - -
Price: $5

CULT AND LEPER (BOSTON)




Cult & Leper is creamy dreamy prom rock, excelling in hailing from Boston. We all met during our studies and now travel the globe of our brains 20 times a day searching for milk.

"Tastes like Irish mushrooms" - Donald Sinclair
"Tastes like Irish mushrooms" - Donald Trump
"Tastes like Irish mushrooms" - Donald Sutherland
"Tastes like Irish mushrooms" - Donald Driver
"Tastes like Irish mushrooms" - Donald Glover
"Tastes like Irish mushrooms" - Donald Faison
"Tastes like Irish mushrooms" - Donald Rumsfeld
"Tastes like Irish mushrooms" - Donald Fagen

**********************************************

CULT OF RIGONNIA (MACON)



Cult of Riggonia could really be from another time, or another planet. There are snippets of ancient Aztec worlds mixed with remote Appalachian villages, mingling with a lost order of monks, feeding through a Martian amplifier. And somehow it is all still pleasing to the ear. We recommend open minds, eyes and ears for this one.- The 11th Hour

**********************************************

Easily Suede



***********************************************

Dandyls Variety Show




Zalop: Illusionary Correpondence Art - CLOSING

March 16, 2014
1:00AM - 5:00AM
Price: Free

Last day of regular gallery hours

Zalop: Twee-Dance Party

March 16, 2014
6:00PM - 9:00PM
Price: Free

Closing event for Zalop!
Preston Girardot will be spinning early from 6-9pm!

https://www.facebook.com/events/1414403115482698/



Invent Room Pop 35

March 21, 2014
10:00PM - - -
Price: Free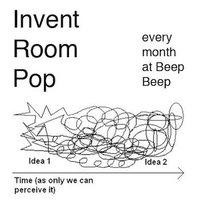 This is the 35th installment of Invent Room Pop. Six musicians are invited to play in duos and trios determined at random, with names drawn out of a hat.

Casey Hood - guitar
Adam 'Babs' Babar - electronics
Stephany Lorena - guitar
Bradley Bailey - drums
Kevin Huey - bass
Jason Butcher - synth

Through One Another Opening

March 22, 2014
7:00PM - - -


Life Drawing

March 23, 2014
2:00PM - 4:00PM
Price: $3-$10 donation, sliding scale

Eyedrum provides a model on 2nd and 4th Sundays, 2-4 p.m. for drawing the figure in a quiet gallery with lots of natural light.

Jack Wright & Andrew Drury, Edgewood Sax Trio, M&B

March 24, 2014
8:00PM - - -
Price: 7

At Eyedrum Downtown
115 MLK Jr Dr SW
Atl, 30303

Doors at 8, show at 8:30
Jack Wright & Andrew Drury

Jack Wright, alto and soprano saxophones, Easton PA
Andrew Drury, percussion, Brooklyn, NY

Jack Wright and Andrew Drury have been musical partners for a dozen years, often joining with others and playing regularly in New York, Philadelphia, Baltimore, and elsewhere in the Eastern U.S. In 2007 they toured the former Yugoslavia together, performing and giving workshops in Zagreb (N.O. Jazz Festival), Ljubljana (Metelkova), Sarajevo (Collegium Musicum), Mostar, and Travnik. In 2012 they toured in Russia, Finland, Estonia, Latvia, Poland and Germany. Their first tour in the US will be March 2014, the south-eastern states. The core of this duo is the depth and originality of the individual voices combined with their intense listening and commitment to the present moment. It is intimate music, often raucous and always adventurous. And it is executed with minimal materials—a couple saxophones and usually, instead of a full drum set, just a floor tom and some percussion accoutrements.

Wright is a somewhat underground figure in the U.S., at the same time legendary for giving revelatory performances that reach both experienced listeners and people unaccustomed to free improvisation. He has been crossing the continent since the 80s inspiring dozens of musicians to take up improvisation; he tours Europe as well and brings back his favorite players to play with in the states. His lexicon of extended techniques and his odd ways of constructing phrases out of texture and pitch merit a prominent place in a tradition of saxophone innovation. For more information go to http://www.springgardenmusic.com/sgmhome.html

Drury works some kind of promethean magic on a floor tom, using it as a stage for a theater of small objects that he charms into producing amazing sounds. Scraping the drum head, bowing metal on it, blowing directly with his lips on the shell of the floor tom, he turns the drum into an acoustic amplifier and filter, a string or wind instrument, often producing sounds associated more with electronics than percussion. And yet because of his physicality and the everyday character of the objects—dustpans, faucet parts, shish kabob skewers, etc.—and the speed and precision with which introduces and discards objects to his stage there is a theatrical quality (even humorous) to his performances. For more information go to www.andrewdrury.com/


Edgewood Saxophone Trio
The Edgewood Saxophone Trio is a recently-formed band comprised of three Atlanta saxophonists, Jeff Crompton (alto), Ben Davis (tenor), Bill Nittler (bari). Heavily influenced by modern and avant-guarde free jazz, such as Steve Lacy, John Zorn, Ornette Coleman, etc.
Majid Ariam & Benjamin Shirley
New duo of work from multi-instrumentalist Majid Ariam (Resonances of an Ancient Earth) and cellist Benjamin Shirley (Faun and a Pan Flute).

Trucker Stanley's Night Dreams, Flesh Control...

March 30, 2014
8:00PM - 12:00AM
Price: 5

great electronics-n-noise nite

Trucker Stanley's Night Dreams
(Providence) Mark Johnson
http://vimeo.com/72159264

Close Your Eyes I'm Changing
(Hudson Valley) Dylan Languell w/David Kenedy, Douglas Rieger, Robert Shropshire
http://vimeo.com/59303446

Flesh Control
(RVA) Leo Hienzel
http://www.youtube.com/watch?v=YkQgBFSWkOw

and localish support in the 10 minutes or less variety from

Nyx (Birmingham Alabama)
Balder (Atlanta)
Dubb Normal (Chocolocco Alabama)
Blueshirt (Atlanta)