First Thursday Open Improv

October 1, 2009
9:00PM - - -
Price: free

---

Eyedrum's long-running Open Improv night occurs on the first Thursday of every month -- our monthly gathering for instrumentalists and improvisers of all stripes. Bring your instrument! Hosted by the indefatigable Robert Cheatham.

WPBA 30, Atlanta's PBS station, did a bit about Eyedrum's Improv Night a couple years ago for their "This Is Atlanta" show. Click for their description and the video itself (Windows Media, 2m40s).


regular gallery hours

October 2, 2009
3:00PM - 8:00PM
Price: free


| | | |
| --- | --- | --- |
| DAN DEACON, NUCLEAR POWER PANTS, A-Z | | October 2, 2009 |
AT EYEDRUM* FRIDAY OCTOBER 2
TIGHT BROS NETWORK PRESENTS
DAN DEACON
NUCLEAR POWER PANTS
A-Z

$10 / 9pm / All Ages
Advance tickets available online here at this link
Or at the following Outlets:
www.ticketalternative.com * Decatur CD* Fantasyland Records

Dan Deacon has garnered a reputation in the underground as an intense performer and classic showman. The table top full of pedals, sine wave generator, vocoder and casio blasting through the PA, joined by a makeshift light board with various bulbs and green skull strobe light, make his all out dance-til-you-drop performance a complete experience. The shows he performs in his native Baltimore, namely those at Wham City, (the live-in artists collective and DIY venue/theater that he calls home), are especially notorious for its frenzied crowds.

This is the tour to support Dan Deacon's new record, 'Bromst,' which was released in March 09 on Carpark Records. This will be a solo Dan Deacon performance.

A-Z explores pop culture, stardom and vanity through video, song and dance in a tongue-in-cheek fashion. A biennial performance project of Ashley Elliot and Zopi Kristjanson, this charming duo is supported by accomplished musicians from New Orleans, Chicago and Atlanta (as these girls know little about making music.) This time, A-Z will be backed by the Jumping Beans (members of Tilly and the Wall and Lyonnais.)

FOR MORE UPDATED INFO AND NEWS ON EVENT HAPPENINGS IN THE ATL.
visit TIGHTBROS.NET


WonderRoot's 'Share the Road' Art Sign Day

October 3, 2009
12:00PM - 7:00PM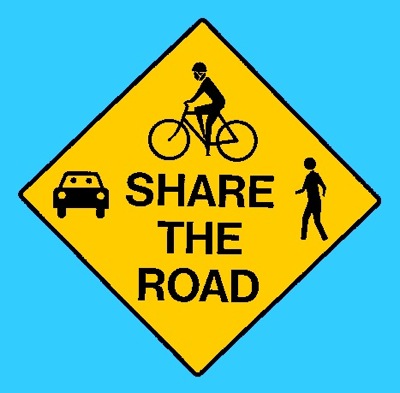 WonderRoot's 'Share the Road' Art Sign Day

Another day of sign making hosted by WonderRoot with the theme of "share the road." There will be an hour and a half long panel discussion for Atlanta's city council at-large candidates from 3-4 p.m.



regular gallery hours

October 3, 2009
1:00PM - 6:00PM


Main gallery show ends

October 3, 2009
1:00PM - 6:00PM
Price: free


Roger Ruzow presents: eyedrum benefit

October 3, 2009
9:00PM - - -
Price: 10


regular gallery hours

October 4, 2009
1:00PM - 6:00PM
Price: free


Mighty Real + Found Objects of Desire

October 5, 2009
9:00PM - - -

LYNNEE BREEDLOVE AND SILAS HOWARD

in

MIGHTY REAL.

An evening of dueling solo shows.

Lynnee and Silas of notorious dyke punk band Tribe8 are on tour again, ten years later, this time minus chicks and guitars. Both writers, directors, and musicians, Silas is a real musician/director and Lynnee is a poser. Silas makes 50-Cent videos and Lynnee is an improv comic. Silas is poignant and handsome, and Lynnee is funny and ugly. Always disarming, alarming, and keeping you on your rocker boot toes, both trace queer history, examining its impact on their lives as transmen today, with interdisciplinary comedy and theater.

Breedlove's solo show, "Confessions of a Poser" is part of Lynnee Breedlove's One Freak Show by Lynn Breedlove, the print form of both his solo shows that have been touring the world the last five years. The book is out on Manic D Press, September 1, 2009. This is his book tour.

Lynnee Breedlove's all new solo show, Confessions of a Poser is a comic look at men's bodies, the mystery of the purple dick, legacies and how to use them, family, the impossibility of manhood, and the evil drive to feminize. He's been told it's "Too many props for standup," and "Too many punchlines for theater." Lynnee pays homage to feminists, who taught him we can hang together or hang separately, and how to tie a tie, and to his Dad, who taught him how to be a man by killing things and eating them, duties Breedlove happily juggles with those of a budding Buddhist. Buckets, knives, and body parts are still integral to the show. Weirdly, his biggest fans are straight white men.

Silas Howard's brand new one-man show, Thank you for Being Urgent is a textured tale of a transman coming up in the queer punk world of San Francisco and spilling into the crappy and exalted glitter of Hollywood. He searches for true tales of fierce outsiders and re-imagines the mainstream. Our hero begs sanity from mystery man, Mr. Hollywood, through playful and plaintive letters, ruminating on desire, shame, and the infinite loopholes in the American Dream. Traversing serendipitous heights and punishing ironies, Thank you for Being Urgent chronicles burlesque dancers with dementia, tranny jazzmen and film executives, using archival photos, monologue, charm and never before seen clips from the film.

SILAS HOWARD, (writer, director, and musician), co-directed his first feature, By Hook Or By Crook, with Harry Dodge. The indie classic was a 2002 SUNDANCE FILM FESTIVAL premiere and five-time Best Feature winner, distributed on Wolfe video and continuing to air on the Sundance Channel.

Howard's screenplay, Exactly Like You, (co-written with Nina Landey), is a Nantucket Screenwriters Colony fellow and finalist for the 2005 Sundance Filmmaker's lab. Duly Noted, producer Effie T. Brown's company (In The Cut, Real Women, Rocket Science) picked up Exactly Like You in 2007. The project was selected for the 2007 Film Independent Directors Lab and Fast Track Program with the Los Angeles Film Festival. Howard's first short documentary, What I Love About Dying, premiered at the 2006 Sundance Film Festival.

For eight years, Howard toured nationally and internationally with his band, Tribe 8. The notorious punk band released four full-length recordings on Alternative Tentacles and was featured in Rolling Stone, The Village Voice, Interview, Billboard, Elle and The Los Angeles Times.

Howard's music videos have aired on MTV and LOGO, as did his first short musical, How do I Say This? (2008), co-directed with Michael Bodie and made for MTV. Howard's writing is featured in the anthologies, "Without a Net: Growing Up Working Class" and "Live Through This ", as well as the artists' journal, "LTTR."

Howard received an MFA in directing at UCLA and was awarded the Kovler Family Fellowship in Film & Television, the Wasserman Film Production award and twice, the Motion Picture Association of America award. Howard was twice nominated for a Rockefeller award.

He teaches in the literature and visual arts department at UCSD.



Breedlove, ex-Tribe 8 singer/lyricist, 1990-2005, is author of the novel Godspeed, now a short film, featuring Adroc of the Beastie Boys and Leslie Mah of Tribe 8. A feature length script went to the second round at the Outfest Screenwriter's Lab and awaits production. His new book, Lynnee Breedlove's One Freak Show is out on Manic D Press in September. He is currently writing a political memoir with his mother, How I Became an American Anarchist: from Hitler to Obama in 70 Years. He has been touring comedy solo shows on gender for five years in six languages on two continents. His writing can be found in Good Advice for Trendy Young People; Word Warriors; and Lips, Tits, Hips, Power.

Rise Above: the Tribe 8 Documentary chronicles the lives of the band Tribe 8, which Silas and Lynnee founded with Leslie Mah in 1990, Tribe 8 was winner of the 2005 Heritage Award for Creativity by the SFLGBT Pride Committee.

For more info check

http://www.facebook.com/pages/The-Mighty-Real-Tour

Myspace.com/lynnbreedlove

Silashoward.com



regular gallery hours

October 9, 2009
3:00PM - 8:00PM
Price: free


Doll Show Opening Reception

October 9, 2009
6:00PM - 9:00PM
Price: Free.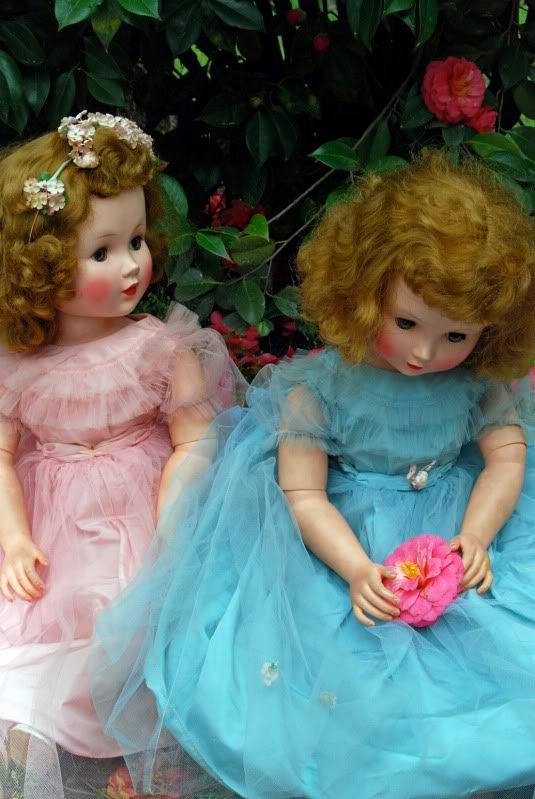 Local artists Sarah Dixon, Lynn Marshall-Linnemeier, and Teresa Sims explore dolls in painting and photography with an accompanying essay from Robert Cheatham.

The Jeff Crompton Quartet

October 9, 2009
9:00PM - - -
Price: 7

Making its debut at Eyedrum, The Jeff Crompton Quartet is composed of four veterans of the Atlanta free jazz scene, drawn together by a desire to perform jazz that is unconventional, yet swings and grooves. The members of the Quartet are also all members of the 4th Ward Afro-Klezmer Orchestra, and their range of experience is obvious when you consider the ensembles represented in their collective history: Lie and Swell, The Bazooka Ants, The Michael J. Smith Quintet, The Nu South Subterraneans, Daryll Rhoades and the Mighty, Mighty Men From Glad, Standard Deviation, RoboCromp, The Nuzion Big Band, The Chilly Willy Blues Band, Chicken Shack, Fatback Deluxe, Delta Moon, etc., etc. Expect free jazz originals and perhaps some Monk and Ornette.

Jeff Crompton – alto & baritone saxes, clarinet

Bill Nittler – baritone & alto saxes, clarinet

Ben Gettys – bass

Keith Leslie - drums

jeffcrompton.blogspot.com


regular gallery hours

October 10, 2009
1:00PM - 6:00PM
Price: free


| | | |
| --- | --- | --- |
| Small Gallery show ends | | October 10, 2009 |

regular gallery hours

October 11, 2009
1:00PM - 6:00PM
Price: free


Relapse Theater Benefit for ED

October 14, 2009
8:00PM - - -
Price: TBD

Stand-up Comedy with Dan Weeks, Od Ezeokoli, and Joshua Loudermilk

Improv performances by The JaCKPie Theatre Workshop and 2 Girls 3 Eyes

The gang at Relapse Theatre was eager to share the love and help out by doing what they do best - a show! Taking a little bit of Home Park to Grant Park for a Great Cause.


private

October 15, 2009
6:00PM - - -


regular gallery hours

October 16, 2009
3:00PM - 8:00PM
Price: free


Lelavision - The Accumulation of Change

October 16, 2009
8:00PM - - -
Price: $15 - $10



The Accumulation of Change

An Art Science Collaboration with Lelavision and BioChemist David Lynn

"The Accumulation of Change" is both a definition of evolution and a new art science performance collaboration between Seattle's Lelavision Physical Music and Biomolecular Chemistry Professor, Dr David Lynn of Emory University. This performance experiment, sponsored by Emory College Program in Science and Society, combines Lelavision's hybrid genre of art (kinetic musical sculpture, music and dance) with excerpts of Dr Lynn's research on the chemical origins of life, supramolecular self assembly, chemical storage and molecular translation of information....evolution.

The center piece for the show is Lelavision co-founder Ela Lamblin's newest creation called the "Warm Pond". It is an 8' tall spinning stainless steel helix with a 5' diameter musical pool at it's base. The performance will include whole audience participation in an "emergent form" game, and will also tap into instantaneous audience feedback through the use of classroom clicker technology.

Local musicians and dancers, Klimchak, Allen Welty-Green, Neil Fried, Lori Teague and Dana Lupton will participate in a twisted game, which could only be described as "science based reality show spawns with speed dating". The game will demonstrate an interdependent ecosystem in which "couplings" arise and die out based on spontaneous selection by the audience.

In addition to contributing his poetry and emcee skills, Dr Arri Eisen, head of the Program in Science and Society will lead a round table discussion with the collaborators and the audience as part of the evening presentation.

The event will be accessible to all ages, informative, humorous and not without a bit of chaos. All are encouraged to come dressed down in genes.

$15 adult, $10 student, senior, artist (no one turned away due to lack of funds.)

For more info on Lelavision: www.lelavision.com
For more info on Science and Society: www.scienceandsociety.emory.edu
For more information on David Lynn: www.chemistry.emory.edu/faculty/lynn


regular gallery hours

October 17, 2009
1:00PM - 6:00PM
Price: free


Small Gallery opening - Hollis Hildebrand-Mills

October 17, 2009
6:00PM - 8:00PM
Price: free


regular gallery hours

October 18, 2009
1:00PM - 6:00PM
Price: free


Indian Jewelry, Magicicada, Lyonnais

October 18, 2009
9:00PM - - -


Indian Jewelry
with a live show not to be missed, these eyedrum regulars (from texas) bring to the table a hypnotic set of drum machine, synthesizer, and guitar-fueled psychedelia. the sounds are thick and swarmy, the beats hard-hitting and repetitious, a celebration of light, magic, and live music.

Magicicada
Local Christopher White utilizes synths, loops, vocals and laptop manipulations to create a heady soundscape both rhythmic and droney. damaged field recordings, fucked rhythms, and surprising melodies...soundtracks for space manatees and planetary collisions

Lyonnais
with plenty of noise mixed into the rock and roll fray emitted from these local racketeers, expect a dense bandwidth and throbby dispositions in this set. loud, perilous, yet strangely beautiful in all of it's glorious chaos. imagine what it would sound like if volcanoes had sex in a sheet metal factory...

Tree Creature
opening up for this night will be Tree Creature in the small gallery, providing squiggly synth lines, dense fogs of loops and found sounds, maybe smatterings of percussion and violin...epic and melodic racket.

THIS SHOW WILL START AT 9:30 PROMPTLY!!!!!! COME EARLY AND HAVE FUN!

AN AMAZING NIGHT!!!!!!!!!!!!!!!!!!!!!!!!!!!

| | | |
| --- | --- | --- |
| install | | October 19, 2009 |

Spider + I Need Sleep + the Gazelles

October 20, 2009
9:00PM - - -

SPIDER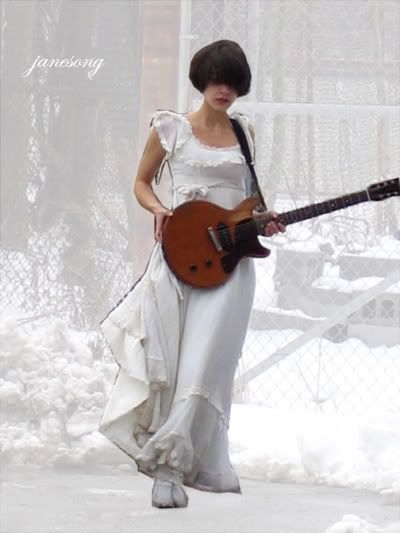 "...Think Sam Beam meets Vashti Bunyan; hushed, comforting,
and ultimately, beautiful and calming. In other words, just what I
needed." – gorillavsbear

"Spider is Jane Herships' folk project. Her tunes have the quality you
look for in music if you've been under the spell of artists like Leonard Cohen, Jeff Buckley and Cowboy Junkies. Intense, poignant, delicate and somewhat
dreamy, Spider's beautiful songs remind us that the strength of our
thoughts and emotions might not be very noisy but can be very powerful
indeed." - thedelimagazine

"If there is any justice in the world, the throngs of bearded and bead encrusted modern free folk freaksand forest maidens that make up the new weird underground will bow down before Jane Herships, the woman who is Spider..." - Aquarius Records

We are very pleased to have Spider (Jane Herships) coming to our humble venue. the capsule reviews above will give you a good idea about what to expect....the kind of beautiful and quiet music that is instantly nostalgic, evoking such a lovely emotive response...pant-wettingly good!


go listen!!!!! http://www.myspace.com/spidersongs

I NEED SLEEP

"A POPPY FEEL THAT ALL OF US OTHER WEIRDOS ARE ABLE TO APPRECIATE AND SWALLOW. THERE'S NO WAY TO TELL WHAT THESE GUYS ARE THINKING OR FEELING, JUST A VERY OBVIOUS DISPLAY OF HOW THEY'RE REACTING TO IT ALL." - SEAN MOELLER @ DAYTROTTER.COM

THE BAND'S LIVE PERFORMANCE IS VERY PERCUSSION-BASED, WITH RANDOM HITS ON VIRTUALLY ANYTHING THAT WILL MAKE A SOUND. CALL IT MESSY OR CHAOTIC OR DISJOINTED AT TIMES, BUT WHATEVER IT IS, IT SEEMS TO BE WORKING." - TODD MILLER @ NEW CITY MAGAZINE

"WITH AN ATYPICAL ARRAY OF INSTRUMENTATION AND EXTENSIVE FOCUS ON PERCUSSION, I NEED SLEEP'S QUIRKY AND EXCLAMATORY MELODIES AND COLLABORATIVE VOCALS ARE DEFYING CONVENTION AT EVERY TURN." - JER COLE @ THE NEWS SENTINEL

"THE BAND MEMBERS OF I NEED SLEEP HAVE AN ENERGY AND ATTITUDE ABOUT THEMSELVES THAT CAN BE DESCRIBED AS SELF-CONFIDENT AND WHACKY." - JOSH ZANGER @ LOSTATSEA.NET

THE GAZELLES

The Gazelles are a new local band featuring members of the Bangers, Small Framed Boy and Thieves. The duo create great homages to garage and early girl group sensibilities but with a decidedly fresh slant. peppy, soulful, punkish and poppy. so so good.

THIS IS GOING TO BE A GREAT DIVERSE SHOW. COME SHOW YOUR LOVE AND HAVE FUN!!!!!!!!!!!!

| | | |
| --- | --- | --- |
| install | | October 21, 2009 |

| | | |
| --- | --- | --- |
| install | | October 22, 2009 |

regular gallery hours

October 23, 2009
3:00PM - 8:00PM
Price: free


Day of the Dead Art Show Opening

October 23, 2009
8:00PM - 12:00AM
Price: FREE! (Donations Accepted!)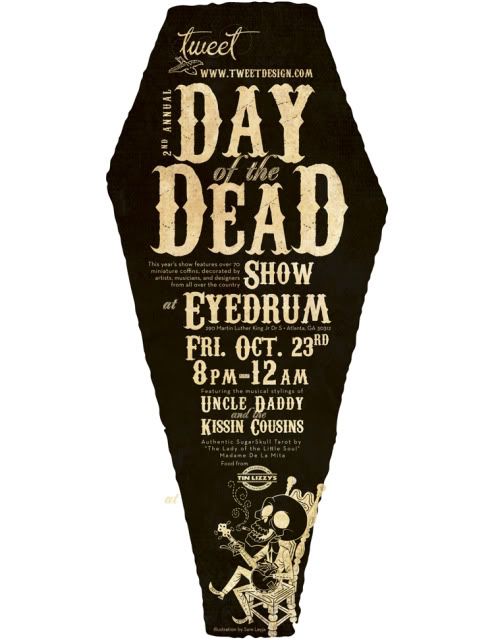 Tweet Design's Second Annual Day of The Dead Show Is To Die For

Tweet Design presents the Second Annual "Day Of The Dead" art show at Eyedrum, Oct 30- Nov 29, 2009

Opening fiesta Friday October 23, 2009 from 8pm-12pm.

The show features over 80 miniature coffins, decorated by artists, musicians, and designers from all over the country. Come drink sangria, eat taquitos, and toast our dearly departed. Be sure to bring your dancin' shoes for the musical stylings of Uncle Daddy and the Kissin' Cousins .

through Sunday November 29th


regular gallery hours

October 24, 2009
1:00PM - 6:00PM
Price: free


2009 Destroy All Music festival

October 24, 2009
6:00PM - 1:00AM
Price: $10



Featuring:
*Andrew Coltrane - One day, a museum will be built displaying nothing but the basements in Michigan where dirtheads like Andrew Coltrane go every day to create newer and weirder noises than they did the day before. Coltrane, through his tape label Hermitage Tapes, has released over 100 cassettes under his own name or as AC or as Cold Turkey or alongside John Olson of Wolf Eyes or Heath Moerland of Sick Llama. He's basically come out of nowhere to become the standard bearer for what a nation of underground lurkers should be doing. Honestly, he hasn't put out a disappointing release yet. He never played live until a year or two ago, and this appearance at the DAM Festival marks his first time jamming south of the Mason Dixon Line.


*Sean Meehan/Tamio Shiraishi - Shiraishi Tamio is a sax player now. He was part of the first incarnation of Keiji Haino's Fushitsusha group and was integral in the scene that flourished at Club Muon in the late 1970s and early 1980s and appeared on the legendary Japanese label Pinakotheca. In recent years, Shiraishi has focused on the saxophone, playing with like-minded free drummers in the streets of Japan and New York as well as with No Neck Blues Band. His play is rather similar to sound of wind , water, and any other natural "noise" sound.
Sean Meehan began his musical journey in the late 1980s at the Amica Bunker Series for improvised music, which was then based at ABC No Rio in New York City. Current performances generally find Meehan playing only a snare drum in a manner that sheds conventional usage and reconstructs the conception and function of the instrument. He will blow your sorry mind away.
Shiraishi and Meehan regularly perform Summer concerts outdoors in and around New York City. Several of these concerts have been captured on vinyl by Atlanta's Old Gold label and Fusetron. This concert marks their first ever appearance in the southeast.

*Wasteland Jazz Unit
(crank this one up)


*Trauma (Chris Riggs/Ben Hall)


*Graham Moore (from Offerings)

*Stephen Fenton

*Mr. Natural

-more info to come...

regular gallery hours

October 25, 2009
1:00PM - 6:00PM
Price: free


Des Ark, Thieves, Pygmy Lush, Ghastly City Sleep

October 26, 2009
9:00PM - - -


Julian Julien's Fractale

October 28, 2009
9:00PM - - -
Price: $8



Fractale is the new Julian Julien project after the albums Terre (2000, label Prikosnovenie) et Strange (2007, label Cristal Records). Five musicians will compose the group:



Julian JULIEN, saxophone alto and compositor


Vivien PHILIPPOT, saxophone ténor


Xavier SIBRE, électrify saxophone bariton et bass clarinet


Patrice CAZENEUVE, trumpet,


Benjamin VAIRON, drums. 


Fractale is a new tendance electro-jazz group composed of 5 musicians. Julian JULIEN offers us to explore sounds never heard before. The instruments are used in an unexpected way where we recognise a strong rock and jazz influence : the baritone saxophone is saturated and electrified, then tuned on a computer basis rhythm. Numerous improvisations are added to the verse/chorus structure. Finally, saturated riffs create nerves and spices to simple catchy melodies
Fractale is influence by : literatures (Javier Marias, Moravia, Buzzati…), musicals (Keith Jarrett, Michel Portal, Magma et John Surman entre autre), cinema (Kubrick, Fellini, Ettore Scola) et visual (BD Corto Maltese, Hulet, Schultheiss).
myspace.com/groupefractale

Anya Liftig: Jewbilly

October 29, 2009
8:00PM - 11:00PM
Price: TBD

Anya Liftig, once an Atlanta artist, now living in NYC, presents a staged reading of her newest work "Jewbilly" that explores her childhood spent in the cross-cultural world of her Kentucky-born mother and her Jewish father from West Hartford, Connecticut.

www.anyaliftig.com


Anya Liftig workshop

October 30, 2009
1:00PM - 5:00PM
Price: $15

three hours' worth of good info on performing the self, led by Anya Liftig -- late of NYC -- whose performance the night before will have been a smashing success.

3 hours! What a bargain!


regular gallery hours

October 30, 2009
3:00PM - 8:00PM
Price: free


regular gallery hours

October 31, 2009
1:00PM - 6:00PM
Price: free


all art music film literature special


| | | | | | | |
| --- | --- | --- | --- | --- | --- | --- |
| Sun | Mon | Tue | Wed | Thur | Fri | Sat |
| | | | | 1 | 2 | 3 |
| 4 | 5 | 6 | 7 | 8 | 9 | 10 |
| 11 | 12 | 13 | 14 | 15 | 16 | 17 |
| 18 | 19 | 20 | 21 | 22 | 23 | 24 |
| 25 | 26 | 27 | 28 | 29 | 30 | 31 |