| | | |
| --- | --- | --- |
| NO GALLERY HOURS | | January 1, 2010 |

Atlanta Box Photo Drop Off

January 2, 2010
1:00PM - 6:00PM
Price: FREE

Participation in the Atlanta Box photo montage is open to the public.

Bring your unframed 4x6 photos of Atlanta spaces, buildings and unique features to Eyedrum on January 2nd & 3rd during gallery hours 1-6pm. (No portraits or pets please.) Gallery volunteers will montage the photos to reveal our image and quite possibly more.

The montage will be unveiled on Saturday January 9th in the small gallery in conjunction with The Boxes Project by Chung Fanky Chak in the main gallery.

For more information email: atlantaboxproject@gmail.com

Atlanta Box Photo Drop Off

January 3, 2010
1:00PM - 6:00PM
Price: FREE

Participation in the Atlanta Box photo montage is open to the public.

Bring your unframed 4x6 photos of Atlanta spaces, buildings and unique features to Eyedrum on January 2nd & 3rd during gallery hours 1-6pm. (No portraits or pets please.) Gallery volunteers will montage the photos to reveal our image and quite possibly more.

The montage will be unveiled on Saturday January 9th in the small gallery in conjunction with The Boxes Project by Chung Fanky Chak in the main gallery.

For more information email: atlantaboxproject@gmail.com

| | | |
| --- | --- | --- |
| Gallery Install | | January 4, 2010 |

| | | |
| --- | --- | --- |
| Gallery Install | | January 5, 2010 |

Creative Loafing's Fiction Contest Party

January 6, 2010
7:30PM - 10:00PM
Price: FREE - Donations accepted



Come hear readings from the winners of this year's Fiction Contest. The theme for the ninth annual competition is "Slip."

PLUS, the lovely ladies of Blast-Off Burlesque will perform, and hot beverages will be provided by the Grounds Coffeehouse. Don't miss it!

First Thursday Improv

January 7, 2010
9:30PM - - -
Price: Free!

---

Eyedrum's long-running Open Improv night occurs on the first Thursday of every month -- our monthly gathering for instrumentalists and improvisers of all stripes. Bring your instrument! Hosted by the indefatigable Robert Cheatham.

WPBA 30, Atlanta's PBS station, did a bit about Eyedrum's Improv Night a couple years ago for their "This Is Atlanta" show. Click for their description and the video itself (Windows Media, 2m40s).


Regular Gallery Hours

January 8, 2010
3:00PM - 8:00PM
Price: FREE


The Ghosts Project, Duet for Theremin & Lap Steel

January 8, 2010
9:00PM - - -
Price: $7


The Ghosts Project

Based around sizzling gypsy violin and pounding drums, The Ghosts Project is Paul Mercer / Violin & Davis Petterson / percussion. An improvised music ensemble featuring a revolving lineup of special and unique musical guests, and is a favorite of dance troupes everywhere.

myspace.com/theghostsproject





Duet for Theremin & Lap Steel

Duet for Theremin and Lap Steel is Scott Burland (theremin) and Frank Schultz (steel).  Together they create a combination of sounds from two non-fixed-pitch instruments and laptops  in an improv environment with a disregard for traditional styles, creating rich textures,  swooning collages, and hypnotic pulses.

"These sounds are the product of two minds sharing a single headspace and letting the music drive...
Here, they collide with the cerebellum in a graceful, slow-motion crash."  Chad Radford, Creative Loafing Atlanta

"The CD is the sound of two untethered astronauts with a strange and elegant sonic choreography.
...some of the most wonderfully abstract music I've heard this year."  Ernie Paik, Chattanooga Pulse

"…like smokestack lightning  rolling through the sub-conscious…" Dave Keifer 

"...a great example of contemporary sound art."  Thomas Gaudynski, The Gaudynski Report

The Boxes Project

January 9, 2010
5:00PM - 9:00PM
Price: FREE


The Royal Wigs, NYC, 2007. Archival digital print.


New Jersey-based artist Chung (Fanky) Chak's exhibit, The Boxes Project, features 40" x 40" digitally manipulated photomontages depicting hectic urban environments. Each photomontage includes hundreds to thousands of window pictures taken from different cities around the world. The resulting collection from each city highlights stereotypes and personality we associate with each respective city or region.

Chak arrived in the United States in his early 20s and was fascinated with storefronts and beautiful windows on Broadway in New York City. He was "looking from the outside, imagining the inside." The stereotypes he learned from TV helped him fantasize about the stories behind the windowpanes.

This led to The Boxes Project where Chak used stereotypical associations to construct narratives in his montages, and leaves it up to the audience to decide whether the stereotypes are true. Chak's work also reveals more than intended about human nature and urban life. Images from this series were taken in NYC, New Mexico, Berlin, Montreal, Hong Kong, and Tokyo.

Chak is currently an Associate Professor of Graphic Design at the College of New Jersey. Chak's work has been exhibited in solo and group shows throughout the US and internationally.

Artist Talk: 5pm
Opening Reception: 6pm

Also on this night, the 'Atlanta Box', a montage of YOUR Atlanta photographs will be unveiled. Participation in the Atlanta Box pin-up show is open to the public. Bring your unframed 4x6 photos of Atlanta spaces, buildings and unique features (no portraits or pets, please) on January 2nd & 3rd during gallery hours 1-6pm. Gallery volunteers will montage the photos to reveal our image and possibly more.

For information please email: atlantaboxproject@gmail.com


Dance Truck: 'On a Budget'

January 9, 2010
6:00PM - 6:30PM
Price: FREE



Featuring visiting artists Tahni Holt from PDX and Elizabeth Ward from NYC. Eyedrum parking lot at the loading dock.

PseudoDiscord (Moon & Pluto showcase)

January 9, 2010
9:00PM - - -
Price: $5



The Moon & Pluto presents
PseudoDiscord

featuring:




Before The Solstice
Inspired by time, death, mystery, energy, duality, and hope, Before the Solstice combines lyrically-rich songs with a melodic and dynamic soundscape.

Among the myriad of Atlanta-based musicians, Before the Solstice inadverdently connected through their respective escape from cult religions. Channeling their experience through their instruments, a unique, powerful and bittersweet sound arises, filled with symbolism and conviction.


www.beforethesolstice.net
myspace.com/beforethesolstice






Damon Moon and The Whispering Drifters
This project has been a long time in the making for singer/songwriter Damon Moon. Spending over a year tucked away in a secluded home studio in the hills of North Georgia, Damon Moon has written, recorded, produced, and engineered a whole slew of slow motion freak-outs that he released as his debut record "Meridian Road." A two year stint with The Silver City Rustlers, and a few months on the road with Ocha La Rocha, and a few of his own full US tours under his belt, Damon is quite the seasoned musician. Recently, he has been seen supporting the likes of Jana Hunter, Spindrift, Sleepy Sun, Dead Meadow, and The Warlocks, to name a few. Damon Moon takes listeners for quite a strangely dark, but extremely interesting trip. There's no light at the end of this tunnel, but something in this music tells you that this is a ride you need to take. It's not all too often that a truly unique sound comes from of the historic hills of North Georgia, but let me remind you, this is a unique time.


myspace.com/dmatwd






Stokeswood
The 5 members of Stokeswood woke up one day in a black van with a trailer full of equipment and not one one of them knew how they got there. Stokeswood's independent release, Carassia is like a sonic excursion between the lines of a poet's story-telling prowess. Thoughtful introspection on the human condition is amplified and challenged by the layered accents of electroacoustic guitars, pianos, synths, strings and drums. The soulful and captivating vocals of Adam Patterson carry each melody flawlessly through the rhythms and musical harmonies of each track.
From start to finish, the album sparkles with intelligent musicality and impressive originality that sets Stokeswood apart from any other band out there right now.


www.stokeswood.net
myspace.com/stokeswood



Naomi Lavender

Regular Gallery Hours

January 10, 2010
1:00PM - 6:00PM
Price: FREE


Volunteer Party & Orientation

January 10, 2010
3:00PM - 6:00PM
Price: FREE

Come one, come all to a fun and exciting volunteer congregation at EYEDRUM on SUNDAY, JANUARY 10th at 3PM!

Join us for a chance to rub elbows with fellow volunteers and Eyedrum folks as we explore volunteer opportunities, enjoy some light refreshments and the new exhibit by Chung 'Fanky' Chak.

Informal training and information sessions will be held at this time for people interested in Gallery Sitting, Sound, Bar tending, etc. This is a great time to brush up on Eyedrum info and learn about volunteer opportunities. New volunteers are more than welcome so bring a friend or 5!

Eyedrum couldn't run without our volunteers. We hope to see you there!

Regular Gallery Hours

January 15, 2010
3:00PM - 8:00PM
Price: FREE


install/rehearsal

January 15, 2010
7:00PM - - -


Urban Treks for Social and Environmental Change

January 16, 2010
12:00PM - - -
Price: FREE

The Epsten Group, Inc., in conjunction with AIA and Bicycle Tours Atlanta, is "trekking" through the Old Fourth Ward and other Atlanta neighborhoods with the Urban Treks of Social and Environmental Change tour. The walking and bike tour identifies businesses, organizations, and community highlights that are relevant to social and environmental change. Last stop is Eyedrum.

For more information: Urban Treks Tour

Regular Gallery Hours

January 16, 2010
1:00PM - 6:00PM
Price: FREE


The Great American Midnight Cakesit and Food Drive

January 16, 2010
10:00PM - - -
Price: $5 or 5 canned foods!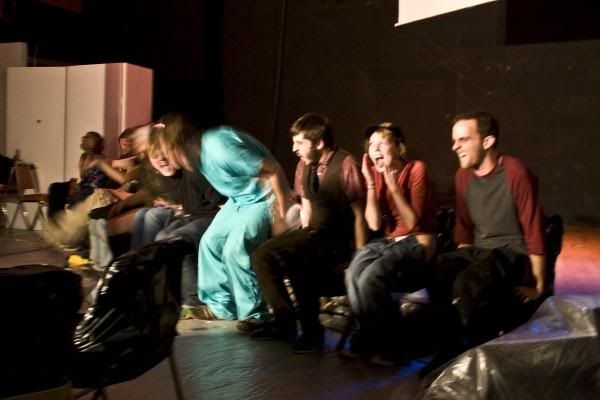 Twinhead Theatre presents The Great American Midnight Cakesit and Food Drive

Now in its fifth year, Midnight Cakesit is slowly becoming an Atlanta tradition! This year, Twinhead is proud to bring you Dirty Baking. We're mourning Patrick Swayze the best way we know how--by turning his icon-making moves from Dirty Dancing into a hilarious parody about cake. True to form, it will involve all the beautiful singing, great dancing, and hilariously bad cake puns you've not only come to know and love, but to demand, from Cakesit. And of course, it's for a good cause! It is a food drive, after all. $5 or 5 non-perishable food items gets you in the door, and 100% of the monetary proceeds is donated. Half goes to Eyedrum to support their programming, and the other half, as well as the food, goes to the Atlanta Community Food Bank to help them feed the hungry and homeless. Want to sit in cake, too? Of course you do! Just bring a cake with you or you can buy one from us when you get there, and we'll set up a chair for you. You'll have the time of your life!
Twinhead Theatre
Saturday, January 16, 10 p.m.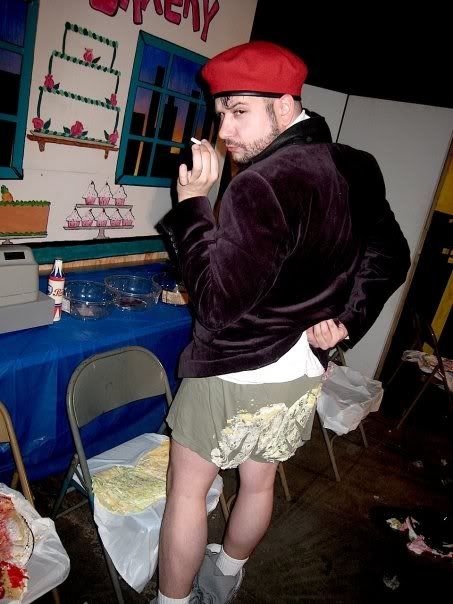 Regular Gallery Hours

January 17, 2010
1:00PM - 6:00PM
Price: FREE


Regular Gallery Hours

January 22, 2010
3:00PM - 8:00PM
Price: FREE


Regular Gallery Hours

January 23, 2010
1:00PM - 6:00PM
Price: FREE


Cahoot with the 'Root: WonderRoot Benefit

January 23, 2010
9:00PM - - -
Price: $5

A benefit party for WonderRoot Community Art Center, thrown by the organization's interns. Wear a tee shirt to this graffiti-themed party and collect drawings, inscriptions and signatures in a night filled with local music, locally grown and produced gourmet delectables, bike-powered-blender margaritas, a silent art auction and fun. All proceeds benefit the WonderRoot Community Art Centr.


www.wonderroot.org

private

January 24, 2010
12:00PM - 6:30PM

Aerial Instruction

Lyra classes in the back gallery.

Regular Gallery Hours

January 24, 2010
1:00PM - 6:00PM
Price: FREE


private

January 25, 2010
7:00PM - 9:00PM

Aerial Instruction

Lyra classes in the back gallery

private

January 26, 2010
6:00PM - 10:30PM

Aerial Instruction

Lyra classes in the back gallery.

Kirkwood Ballers Club

January 28, 2010
9:00PM - - -
Price: FREE

Kirkwood Ballers Club moves to Eyedrum!

Established in 2004, Kirkwood Ballers Club has long been a weekly staple for Atlanta's more adventurous musicians. Over the course of approximately 5 years KBC has been housed at 6 locations: a private residence in Kirkwood, the old Lenny's Bar, 11:11 Teahouse, the Highland Inn Ballroom Lounge, the new Lenny's Bar, and now at Eyedrum.

Kirkwood Ballers Club's mission is to moderate monthly free-form musical exchanges, ideas and performances between an evolving cast of experimentally-minded Atlanta area artists in an effort to encourage creative live performances and to foster a greater artistic community.

Just come with your instrument/project/performance and sign up at the door for a 15 minute slot. the lineup is first come/first serve. Also, there will be tables available for local artisans to display their crafts for sell, trade or exhibition...

This event is free to everyone. Doors open at 8pm for artists to sign up to perform. The program will get started promptly at 9pm and end at 12am.

Visit www.kirkwoodballersclub.org for further details, guidelines, etc...

Fun!

Regular Gallery Hours

January 29, 2010
3:00PM - 8:00PM
Price: FREE


Film Love: Vito Acconci

January 29, 2010
8:00PM - - -
Price: $6

Film Love presents
Vito Acconci: Open To You

Classic early video works by the pioneer artist and performer



Vito Acconci in Theme Song (1973)

Performance artist and musician Laurie Anderson on Vito Acconci:
"He made me laugh really a lot. He was so emotional. Nobody else was acting like that, and I thought, 'Wow! A man being like that. That's incredible.' And he was very funny at the same time. A great writer. That's what I really like a lot. He was and is a great poet. I love just listening to him speak."

In 1969, Vito Hannibal Acconci, an experimental poet living in New York, made a radical shift in his art. His concept of poetry was as much visual as verbal – he used the space of a blank page for words and letters the way a painter would use a canvas for paint. Suddenly, he realized that he could use the space of New York City as a performer in the same way he used a blank piece of paper as a poet.

Thus began one of the most unusual, prolific and admired bodies of work in all of twentieth century art. In the next half-decade, Acconci produced a staggering number of performances – in galleries, in the streets or all alone, using his own body and its limitations as a basis. On the occasion of the artist's seventieth birthday, Film Love presents four of Acconci's classic performance videos. Comic and serious in equal measure, conceptually brilliant, and running the emotional gauntlet from hilarious to touching to disturbing, these memorable and influential works helped establish new ways of creating art in America.

Acconci's art is all about relationships: between self and other, self and environment, man and woman, public and private, vulnerability and control, between opening up and closing off, between I and You. Acconci's performances are marked by his intense but highly engaging personality – his deadpan face, distinctive gravelly voice, comic timing, and brilliant use of language. In addition, the videos document the heroic (and often risky) mental and physical extremes to which Acconci went in order to fully explore the profound philosophical, existential, and psychological issues raised by his ideas.

At the screening, curator Andy Ditzler will provide an introduction to the videos and to Acconci's work.

PROGRAM
Open Book (1974, 9 minutes, video)
Claim Excerpts (1971, video)
Pryings (1971, 16 minutes, video)
Theme Song (1973, 33 minutes, video)



Vito Acconci on the street, in Following Piece (1969)

VITO ACCONCI: OPEN TO YOU is a Film Love event. The Film Love series provides access to rare but important films, and seeks to increase awareness of the rich history of experimental and avant-garde film. The series is curated and hosted by Andy Ditzler for Frequent Small Meals. Film Love was voted Best Film Series in Atlanta by the critics of Creative Loafing in 2006, and appears in Atlanta Magazine's Best of Atlanta 2009.

Regular Gallery Hours

January 30, 2010
1:00PM - 6:00PM
Price: FREE


note: Ayed Hallim opening moved

January 30, 2010
6:00PM - 6:00PM

Ayed Hallim opening moved to Feb. 4.

Seishun America Junjyo Monogatari

January 30, 2010
7:00PM - - -
Price: Suggested donation of $5



film premiere: Seishun America Junjyo Monogatari

Jason and Eita are roommates. Jason came to the States from Japan, dreaming to become an internationally renowned photographer.

Desire to achieve Jason's dream starts fading when he witnesses his friend's murder. Eita encourages Jason not to give up his dream despite his failing to achieve his own goal to reunite with a girl he has had a crush on for 6 years. While they both continue to live life pretending to be alright, Jason unexpectedly meets the girl Eita was looking for.

Two showings one at 7pm and one at 9pm.

SAJM second screening

January 30, 2010
9:00PM - - -


Regular Gallery Hours

January 31, 2010
1:00PM - 6:00PM
Price: FREE


Private

January 31, 2010
1:00PM - 6:00PM

Aerial Instruction - Lyra classes in the back gallery.

all art music film literature special


| | | | | | | |
| --- | --- | --- | --- | --- | --- | --- |
| Sun | Mon | Tue | Wed | Thur | Fri | Sat |
| | | | | | 1 | 2 |
| 3 | 4 | 5 | 6 | 7 | 8 | 9 |
| 10 | 11 | 12 | 13 | 14 | 15 | 16 |
| 17 | 18 | 19 | 20 | 21 | 22 | 23 |
| 24 | 25 | 26 | 27 | 28 | 29 | 30 |
| 31 | | | | | | |