rehearsal

January 2, 2008
12:00PM - 12:00AM


Open Improv: pre-recorded

January 3, 2008
9:00PM - - -
Price: free

Pre-Recorded

We are surrounded now by a halo of sound, of mostly pre-existence sound: cds. television, movies, dvds, telephone answering machines, sound of all sorts hanging in the air, awaiting us. A ghostly, gabbling, squawking, shrieking, murmuring menagerie conveying and confusing both noise and information, settles on us from all corners of the globe.

Bring your portable player for whatever media: boom box, portable cassette player, voice recorder etc.


NO GALLERY HOURS today

January 4, 2008
12:00PM - - -

Please join us next Saturday, January 12th for the opening reception of reNEW reUSE reVIEW in Galleries 1 & 2

Persona Non Grata

January 4, 2008
9:00PM - 12:00PM
Price: $7

Bagombo Snuff Box - A wiley duo forging a new genre they call "progressive Awesome"

Don Hassler - A professor with a penchant for bleeps, filter sweeps and low frequency oscillation.

Stan Woodard - Elevator music for the Endtimes. Guitar and drum machine.

Stone Animals - We'll see!




NO GALLERY HOURS today

January 5, 2008
12:00PM - - -

Please join us next Saturday, January 12th for the opening reception of reNEW reUSE reVIEW in Galleries 1 & 2

The Third Great American Midnight Cakesitting

January 5, 2008
10:30PM - - -
Price: $5 or 5 cans of food



Twinhead Theatre's most popular event returns—and this time, it's scary. Cakesit 3 is a double feature parody spectacular sure to shrivel your sugar cubes, from the haunted oven and creepy clown in Pastrygeist to the violent crave zombies in 28 Cakes Later. Twinhead brings you your favorite movie moments, scored live by STREZO and featuring cardboard puppets, song-n-dance numbers, multimedia magic, and gore galore.

"Cakesit has been a Twinhead happening and charity event since 2005, and every year, more and more people sit in cake," says Laura Krueger, Twinhead's Co-Artistic Director. "More and more people are delighted by the spectacle of 40 + people sitting in cake. It's the new streaking!"

Make that the new streaking for charity, because every year Cakesit collects tons of canned goods to help replenish the Atlanta Food Bank's stores after the holidays, and half the monetary profits go to Eyedrum to support its programming. Cake, charity, horror film parodies—what more could you ask for? Come on down to Eyedrum and sink your cheeks.

Saturday, January 5th, 10:30 p.m. $5 or 5 canned goods. Features a bake sale, with both cakes for sitting and cakes for eating.



NO GALLERY HOURS today

January 6, 2008
12:00PM - - -

Please join us Saturday, January 12th for the opening reception of reNEW reUSE reVIEW in Galleries 1 & 2

monthly show on WREK 91.1 FM

January 6, 2008
7:00PM - 9:00PM


On the first Sunday of every month, at 7 p.m., Eyedrum does a show on WREK (91.1 FM / www.wrek.org) that features nuggets from Eyedrum's archive of live performances.




After the show airs "live", you can listen to it via WREK's 7-day archive if you forget to tune in. Here are the direct links to Sunday Special streams: lo-fi or hi-fi. These streaming links from WREK expire 7 days after the show airs on the radio.

But wait, there's more! We now have a podcast
available, for those of you who have discovered podcasting. You can also just download the whole show (right click on "download") although be forewarned that the file is over 50 MB in size. These podcast and download links will NOT expire for months to come -- download and listen!

---


In a special edition of this show, this month we featured the music of Karlheinz Stockhausen, a pioneer of avant-garde composition who passed away in December. In-studio guests Stuart Gerber and Chris Swartz brought their Stockhausen collections and knowledge and helped put together a great show reviewing the career of this iconic figure in modern music. Towards the end of the show we also played music by Kinan, Zentropy, Laromlab and Speechless.


James Harrar, Adam Reese, Zentropy

January 6, 2008
9:00PM - 12:00PM
Price: $8



James Harrar, Adam Reese

Falling somewhere between free jazz and electric gamelan. James Harrar will be playing a variety of instruments including gamelan, xylophone, kora, and winds. Adam Reese is a composer and improviser interested in, among other things, rational tunings and rhythmic structures found in various traditional African musics. As a composer, he often writes for conventional instruments, trying to focus on specific timbres while maintaining playability in his pieces. As an improviser, he performs mostly on electric bass, but also enjoys playing with the placement of contact mics to accentuate quieter, subtler sounds that often go unheard.

myspace.com/fanbroughs




Zentropy

Brand new groove/jam/improv/keys/bass/drums/psyche/jazzy/slippery trio featuring members of Z-Axis, Ghosts Project, etc.

myspace.com/zentropy07


Dan Deacon / Ultimate Reality / Toy Party Attack

January 7, 2008

Price: $10



Dan Deacon has garnered a reputation in the underground as an intense performer and classic showman. The table top full of pedals, a sine wave generator, vocoder and casio blasting through the PA, joined by a makeshift light board with various bulbs and green skull strobe light, make his all out dance-til-you-drop performance a complete experience.

Ultimate Reality is a collaborative performance by Baltimore's Dan Deacon and Jimmy Joe Roche. It combines an intense musical composition for electronics and drums with a psychedelic montage of Arnold Schwarzenegger films that is projected at a monumental scale. The live energy of the performance has allowed the piece to freely move between art and music venues and grant it a wide audience of appreciation. The touring group also includes Jeremy Hyman (from Ponytail) and Kevin O'Meara (from Video Hippoes) on drums.

Opening will be TOY PARTY ATTACK w/VIDEO BEAN and CHRIS ATTACK (SUITCASES & GOLD PAINTED NAILS. Bean Summer (Formally performed with Coum Transmissions and Throbbing Gristle in Berlin in 79) has been at the very edge of experimental music in America since 1978. This will be Toy Party Attacks first performance in 2008 -- expect pure magic.


Art Committee meeting

January 8, 2008
7:00PM - 9:00PM


cerberus trio

January 9, 2008
9:00PM - - -
Price: $7

Back for another concert at Eyedrum, Cerberus Trio, once again, brings a musically diverse, yet accessible, program to the table. This concert features Table Music by Thierry de May, Simple Addition by Erik Griswold and Third Construction by John Cage. In addition, Cerberus Trio will be joined by Olivia Kieffer (Chix with Stix).
 
Cerberus Trio draws upon the musical talents of Isaac Anderson, Caleb Herron, and Ellery Trafford.


reserved

January 10, 2008
10:00AM - 7:00PM

art installation work in galleries 1 and 2
times to be determined
see jess with questions

Creative Loafing Fiction Contest

January 10, 2008
7:00PM - 9:00PM
Price: Free!

Eyedrum hosts the awards ceremony for the 7th annual
Creative Loafing Fiction Contest


Readings by Fiction Contest winners

Music by Duet for Theremin and Lap Steel

Book sale

Book signings by judges David Fulmer, Joshilyn
Jackson and Fiona Zedde

Coffee & desserts from Cafe Intermezzo


sponsored in part by The Chattahoochee Review

Check http://atlanta.creativeloafing.com/fiction/ for more details.



reserved

January 11, 2008
10:00AM - 7:00PM

art installation work in galleries 1 and 2
times to be determined
see jess with questions

NO GALLERY HOURS today

January 11, 2008
12:00PM - - -

Please join us next Saturday, January 12th for the opening receptions of the reNEW reUSE reVIEW show in Galleries 1 & 2 and the Travis Dodd show in the small gallery

Speechless, Hart Deer

January 11, 2008
9:00PM - - -
Price: $5



Speechless

Instrumental rock with a progressive angle. A unique hybrid. Ambitious, cinematic arrangements. Tight ensemble playing. Groove and melody abound. Chops too, but the music comes first. Founded in Atlanta in 2004 Speechless is a unique combination of artists focused on wrapping their audiences up in exciting sounds. Drawing on an extremely diverse array of musical influences and an "anything goes" approach to composing, Speechless brings a unique musical hybrid to the table. They have a style that stretches across the musical spectrum: funk, hard rock, fusion-jazz, classical, metal, world, reggae and more - all are mixed with a healthy dose of excitement... It's the focus and centerpiece of their live sets and new cd "Time Out of Mind". Although the music is as diverse as a multicultural festival, there's something here for everyone. It's easily accessible. Their appeal has been proven across the musical board. One look at the comments their fans have shared shows that they appeal to many types of music fans. Young and old, all over the globe. Groove and melody are the emphasis, along with ambitious, often cinematic arrangements that easily flow. They are a quartet of bass, drums, guitars and keyboards who have played all over the Southeast and, in some cases, even toured the United States as professional musicians. The members of SPEECHLESS have all been long-time participants in the Atlanta music scene.

myspace.com/speechlesstheband

Also featuring Hart Deer

LATE GALLERY HOURS today

January 12, 2008
12:00PM - - -

Please join us tonight for the opening receptions of the reNEW reUSE reVIEW show in Galleries 1 & 2 and the Travis Dodd show in the small gallery


Small Gallery opening: Travis Dodd

January 12, 2008
6:00PM - 8:00PM
Price: free



Travis Dodd

Jan 12 2008 -- Feb 02 2008
www.themachete.org

On Saturday, January 12th, join The Machete at Eyedrum, for the debut of his Atlanta campaign - a series that embodies the ascent of Generation X to an influential position within our society. These propaganda-inspired mixed-media prints, are meant to bring a sense of dignity and hope, while igniting the consciousness of 50 million waiting in the wings.


Opening reception: reNEW reUSE reVIEW

January 12, 2008
7:00PM - 11:00PM
Price: free

Galleries 1 & 2: ReNEW ReUSE ReVIEW

From Eyedrum's open call for entries, organizer Jess Blankenship has gathered a crew of "copycats" in the realms of art, literature, performance, and music.

The exhibit will feature new interpretations, homages, modifications, and updates of known artwork.

Be sure to attend the 2 upcoming nights of performance art and music associated with this visual art exhibit.

Ambient world improv artists Kinan will perform at the reception.

Through Feb 23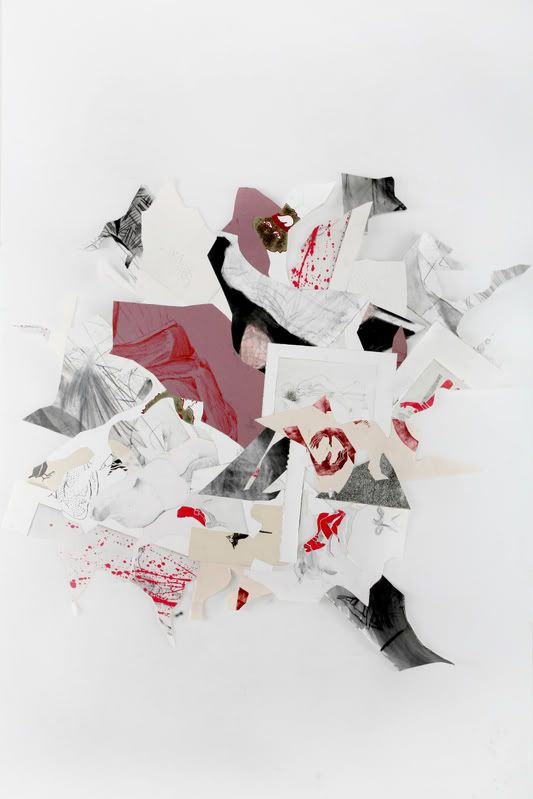 Jess Hinshaw, Cavity, paper, 2007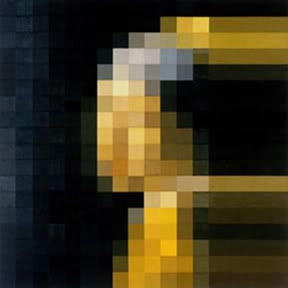 Anita Arliss, First Hour, oil on wood panel, 2002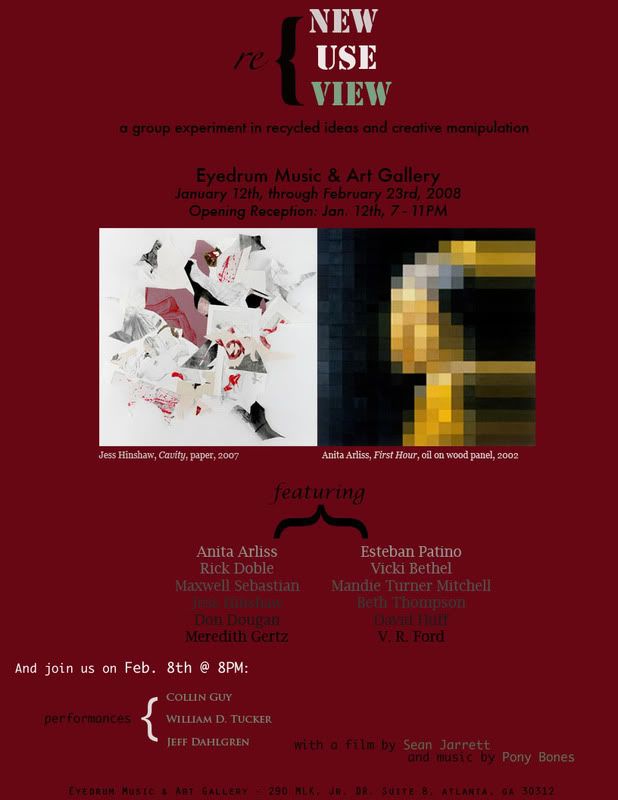 regular gallery hours

January 13, 2008
1:00PM - 6:00PM
Price: free


Roger Ruzow Presents: Random Reconstructionism

January 13, 2008
7:00PM - - -
Price: 5

Atlanta 4th Ward Improvisational Ensemble performs Random Reconstructionist Policy-o-matic:(A non-Tribute to Southern Civic Planning)
The concept is to be a configuration of the players performing in different ensembles which are selected randomly. The selection process consists of an alpha-numeric combination selected by a random individual which will correspond to to an alphanumeric combination the performer is holding....
Roger Ruzow -Trumpet
Ben Gettys -BAss
  Jamie Shepard  percussion
Bill Nittler _saxes
  Rob Mallard SAX
Colin Bragg guitar                                                    Robert Cheatham Sax
   Jeff Crompton Sax
                          

reserved

January 14, 2008
7:00PM - - -


Open Face Sandwich: Launch

January 17, 2008
8:00PM - - -
Price: $5 or free w/ purchase of a book

THE OPEN FACE SANDWICH
The Open Face Sandwich is a journal of uncommon prose. Compiled by the wizards at New Street Gallery in Atlanta, it serves you several literary morsels including some debuts from Uppsala, Amsterdam, New York, and Atlanta. It provides vital hilarity from the most cynical second-grader we've ever known, also Deb Olin Unferth's latest. All this notwithstanding delicious full-color fold-outs of animals brutally murdered by automobiles and photographed.


photos Meshakai Wolf

Live readings. Art. Performances.



regular gallery hours

January 18, 2008
3:00PM - 8:00PM
Price: free


regular gallery hours

January 19, 2008
1:00PM - 6:00PM
Price: free


CANCELED DUE TO WEATHER!! Stockhausen Tribute

January 19, 2008
8:00PM - - -
Price: 5

will be re-scheduled





Karlheinz Stockhausen was a pioneer of avant-garde composition who passed away in December following a career in music that spanned 50+ years.

Broken Symmetry will perform original music inspired by Stockhausen, as well as interpret one of his pieces, "unlimited" from the 7 Days Box set. They will also perform a piece featuring short wave samples, downloaded from Stockhausen's web site, made available for others to create with. Instrumentation will include synths, samples, tape manipulation, sax, gong, radio, spoken word, etc.

Stuart Gerber plays two solo pieces
KOMET (c. 15 min) for percussion and electronics, and VIBRA-ELUFA (c.
7 min) for vibraphone solo.

We devoted the most January Eyedrum podcast to a review of Stockhausen's career. You can download that show to your mp3 player (or listen online) by clicking here.



regular gallery hours

January 20, 2008
1:00PM - 6:00PM
Price: free


Isia Cooper, Gary Eddy, Andre, Puppets, Graham etc

January 20, 2008
9:00PM - - -

a predominately local slew of guitar based singer/songwriters who break traditional molds with their unique crafts.

Isia Cooper endows the listener with sweetly bizarre songs, her lilting vocals the perfect accessory to her crafty guitar picking.

Gary Eddy plays the ukelele very well and will surely bring a smile with his clever lyrics and wistful melodies.

Andre is another guitar player who writes great songs and sings them oh so very well.

Graham is from Rome and writes amazing lyrics to accompany his off-kilter brand of guitar playing..so good.

Nicky Click/ DaLyrical/ Rita J

January 22, 2008
9:00PM - - -

Nicky Clickw/
Special Guests:
DaLyrical
Rita J --




Nicky Click
www.nickyclick.com
www.myspace.com/nickyclick
www.crunksnotdead.com

New sophmore album "I'm on my cell phone" out on hot Olympia label Crunks Not Dead! New four song split seven inch with Scream Club vs. Nicky Click out onCrunks Not Dead! Nicky Click is a producer songwritter and video artist based out of Durham, NH. The Nicky Click is the physical manifestation of one woman who focused on capturing, preserving, and making into song, the experiences and feelings of those who passed through her world. She has been described as a sexy, fun, dreamy, mysterious queer. Her inventive style of electro-synth pop is much more than meets the eye. Upon closer inspection the songs unravel into simple stories based around feminist ideals, mixed with simple emotions and queer politics.

The Pasaquoyan & Clay in the Blood

January 23, 2008
8:00PM - - -
Price: $7

8:00ish

The 1996 documentary "Clay in the Blood: The Meaders Family, Folk Pottery Tradition". Contains the last known video with Lanier Meaders, describing the origin and popularization of the face jug. Produced and directed by award winning video artist Doug Loggins. Premiered at the Atlanta History Center Folk Art Festival in 1996. Also contains footage of many other family members, young and old, compairing and contrasting their styles, with footage from the original Smithsonian film of Cheever Meaders. See the startling view of a "burning", pots finish in a traditional wood burning kiln. A history of the family and the traditional style of pottery making.





9:30ish

1993 documentary "The Pasaquoyan - The life and works of visionary artist Eddie Owens Martin, a.k.a. 'St. EOM'". St. EOM was a farmer, fortune teller, prostitute, prophet, a gifted visionary artist and architect of 'Pasaquan' - an art environment where the past and the future came together. His story crosses space and time travelling form New York City to Buena Vista, Georgia to the psychic realm of giants with "upswept hair"
Produced and directed by award winning video artist Doug Loggins. Featured in the Louisville (Ky) Film and Video festival, The Vanderbilt University 'Sinking Creek' Film and Video Festival, and "Best Portrait of an Artist" in the Atlanta Film and Video Festival.



regular gallery hours

January 25, 2008
3:00PM - 8:00PM
Price: free


regular gallery hours

January 26, 2008
1:00PM - 6:00PM
Price: free


Laromlab w/ Ship at Sea

January 26, 2008
9:00PM - - -
Price: 7



Once upon a time there was a boy sitting in a greasy spoon on the north side of Chicago dreaming about the possibilites of making everyone in the world dance! He dreamt of doing this only with what he knew; ancient video game systems and computers! What would he name his project? He thought for days and days and while still sitting in that same window he crossed his eyes and looked up at the street corner sign in front of him. To the world the street sign read Balmoral but to him it was LAROMLAB!

These classic sound blips of old school video game systems, such as the Atari and Commodore 64, create a macrocosm of music which arouses one's senses to the state of nostalgia.

myspace.com/laromlab

with Ship at Sea


This is the sum and total of our efforts to make music as Ship at Sea. This is not what you have been trained to expect of music. Practice is not part of our method, structure is not part of the plan, a plan is not part of the plan. All objects and mammals in the house are in danger of becoming instruments. Entire songs are based upon mistakes, and other mistakes join and become something unintended. These songs came not from within, but from around us, from the past, from our future hopes. Ideas float all around, we are trying to gather them, they are as plentiful as fireflies as dark falls on a summer night. But they are not easy to see, or hear, or feel if you dont know how to perceive them. Close the mind to what is espoused to be proper musical form, hear emotion as sound, see sound as color, feel melodies as stories- make up your own mind. These sounds are as much the listeners as the players, it is up to you. We didnt create these, they just existed, were plucked, are ready to be shared.
myspace.com/Ship at Sea


regular gallery hours

January 27, 2008
1:00PM - 6:00PM
Price: free


Atlanta Composers Group

January 28, 2008
8:00PM - - -
Price: Free. Donations accepted.



The Atlanta Composers Group presents the electronic music of nine local composers. Enjoy the music, meet the composers, take home a free CD.

Featuring music by:

• Toby Chappell
• Mark Gresham
• Mike Murray
• Adam Scott Neal
• Darren Nelsen
• Jason Passmore
• Brian Skutle
• Mitchell Turner
• Kerwin Young

Following up from the success of its 2007 "Turned On" concert, the Atlanta Composers Group presents "Unseen Forces" a new electronic music program featuring the works of nine local artists.

Not only is admission to the concert FREE, those attending will also be given a FREE CD at the show which will include works from the "Unseen Forces" and "Turned On" concerts as an additional "Thanks" for being there.

Click here for more info...


| | | |
| --- | --- | --- |
| Private event | | January 29, 2008 |

Young Architects Forum

January 31, 2008
7:00PM - 9:00PM
Price: free meeting


all art music film literature special


| | | | | | | |
| --- | --- | --- | --- | --- | --- | --- |
| Sun | Mon | Tue | Wed | Thur | Fri | Sat |
| | | 1 | 2 | 3 | 4 | 5 |
| 6 | 7 | 8 | 9 | 10 | 11 | 12 |
| 13 | 14 | 15 | 16 | 17 | 18 | 19 |
| 20 | 21 | 22 | 23 | 24 | 25 | 26 |
| 27 | 28 | 29 | 30 | 31 | | |