Opening of Urban Fronts

April 7, 2013
4:00PM - 7:00PM


Wrest Trio w Jack Wright , D4TLS, Robert Cheatham

April 12, 2013
8:00PM - - -
Price: 7

At the Theatre at the Horizons School
1900 DeKalb Ave NE
Atlanta, GA 30307




Jack Wright Trio
At an age when most folk are counting off the days to retirement, his willingness to call his music into question and redefine the fundamental concepts that motivate his playing, coupled with a seemingly indefatigable urge to seek out new playing partners half his age, has made Jack Wright something of a role model for the younger generation of American free improvisers. Read through the list of the musicians he has performed and recorded with in the past five years, and it's a veritable Who's Who of the burgeoning US improv scene: Bhob Rainey, Fred Lonberg-Holm, Tom Djll, Matt Ingalls, John Shiurba, Damon Smith, Scott Rosenberg, Scott Looney, Stefan Dill, Mike Bullock, Matthew Sperry, Greg Kelley.. the list goes on.

- Dan Warburton in Signal to Noise

Duet for Theremin and Lapsteel
"The name of this Atlanta duo implies a proper classical recital, a rigid formality. But Scott Burland (theremin) and Frank Schultz (lap steel) don't do scripted, improvising not so much distinct sounds as evolving eddies of sound, vapors of tones that develop and transform gracefully. Hypnotic pulses and dreamy drones weave together to form a kaleidoscope of sounds and moods, ambient clouds and swooning collages that are as much about texture as they are timbre, like a long-lost soundtrack to a deep-sea documentary." - P. Wall

Robert Cheatham
Long-time host of Open Improv, Robert Cheatham is a polymath musician, writer and curator. He has played in many projects and groups including Tinnitus, Mississippi Drum and Bugle Corp(se), Fort Da?, Public Domain and Perforations.


Writers Exchange

April 16, 2013
8:00PM - 11:00PM
Price: free

This event occurs in the Warhorse Cafe at The Goat Farm Arts Center, 1200 Foster Street, Atlanta 30318. From Howell Mill Road, take Huff Road west (away from downtown Atlanta), then take the first left, which is Foster Street. Entrances to the Goat Farm are on the right, after the driveway for the Howard School.

Come share your literary output aloud for 10 minutes and get feedback for 5 minutes. Lost? Call 678-642-0612 or 404-578-4430.


Lucio Menegon & Caleb Herron

April 17, 2013
8:00PM - - -
Price: 5

At Poem 88
1100 Howell Mill Rd
Atlanta, GA 30318



Lucio Menegon
Lucio Menegon is a composer, collaborator and sonic artist. His work ranges from avant garde improvisation to melodic based song composition. With general disregard for genre, Lucio creatively combines the interesting and appropriate - freely mingling angular riffs, subtle sounds and sheer noise with fucking awesome in-free-fall after jumping out of a balloon capsule at the edge of space guitar work.

Caleb Herron
Caleb Herron is chiefly a percussionist, but he is also a composer, improvisor and organizer. He focuses on new music and has a developed interest in Morton Feldman, Iannix Xenakis and John Luther Adams. Caleb is the director of the Chamber Cartel, an Atlanta-based new music ensemble.


Invent Room Pop 24: Two Years, 2 Xs

April 19, 2013
9:00PM - - -
Price: FREE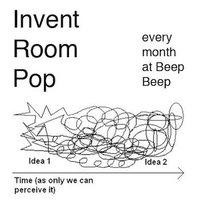 To celebrate our 2nd anniversary, we've planned a special all-female edition of Invent Room Pop.

This is the 24th installment of Invent Room Pop. Six musicians are invited to play in duos and trios determined at random, with names drawn out of a hat. Featuring projections by Paige Adair.

Cecilia Trode (viola)
Lindsay Smith (bass clarinet)
Olivia Kieffer (percussion)
Jessica Sherwood (flute)
Maddie Davis (vibraphone)
Michika McClinton (bass & keys)

Im/Permanence: CALL FOR SUBMISSIONS

April 21, 2013
2:00PM - 6:00PM
Price: free

This event occurs at The Arts Exchange, 750 Kalb St. SE, Atlanta, GA 30312.

Eyedrum is launching an online literary magazine that will feature prose and poetry of all kinds as well as 2-dimensional works.

In tandem with the launch of the magazine, Eyedrum will present a gallery show.

The theme for the inaugural issue and the gallery show is Im/Permanence.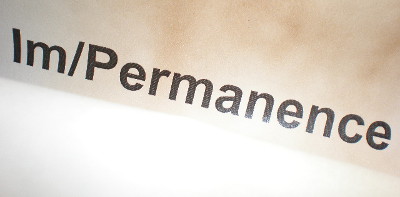 Artists in all media and performance may send an email to:
showandtell.eyedrum@gmail.com
to make an appoint to show work for consideration.

Penny Royale, Isa Christ, KHF, U&H

April 24, 2013
9:00PM - - -
Price: 7

At the Warhorse Cafe at the Goat Farm
1200 Foster St.
Atlanta, GA 30317



PENNY ROYALE
http://www.youtube.com/watch?v=4cLOOwqyt7Y
Noise-priestess Kyle Kessler's current solo alias -- might best be described as a machine tearing itself apart, or aluminum cans trying to free themselves from an active clothes dryer. No noisome squeak or crunch or ping is left unwrought or un-hyperventilated here, one following immediately upon the heels of the one before. No quarter asked or given, but those nine minutes seem to fly by in a flash. My German shepherd was not amused.
- Village Voice

ISA CHRIST
http://youtu.be/RtuPX6EfSzE?t=10s
Dylan Hayís Isa Christ project explodes across side A, using a variety of coruscating tones that burst like shells across a ruined landscape. Harshness is the watchword here; churning low-end lakes of fire are offset by screeching flashes of feedback and squalor. Rather than sit back and create a harsh noise wall, Hay keeps the track shifting from noise to noise, successfully bringing tension and development to the trackís series of scorching sounds. By trackís end a whirling vortex of scummy drone gets chopped apart by a sequence of screaming high-end noises, fading out as it alternates between warm, low sounds and pulsating trebly feedback.
- Foxy Digitalis

KHF
http://youtu.be/R-OV52HpSW4?hd=1

Ulysses & Hellier
New project featuring members of Polish Nails

Jason Lescalleet, Suffer Bomb Damage, H / B

April 26, 2013
9:00PM - - -
Price: 7

At the Big Haus
368 Ponce de Leon Ave.
Atl, GA 30308


Jason Lescalleet

Cynically designed and morosely brimming over with sooty diamond-crusty apathy, Jason Lescalleetís Songs About Nothing nonetheless thrilled and enticed as one of 2012ís most euphorically ear-opening experimental works. The mastery of a suspenseful atmosphere drove each of its 13 environ-peeping sections before it dropped you square in a glorping body-high bog of eternal squenche. In addition to it being the masterpiece of queasy abstract voyeurism that it is, there was a radiance-imbuing quality to this album. It was like a ratty old blanket you pull over yourself and dream roving desert dreams of a reckless peace and an ever-changing light at the bottom. You sense itís there, but you are too terrified to look and take stock. Such was the way of it here. Songs About Nothing was the best horror film of the year, for years. It was a well-curated museum of breaking down, a murky stand of mottled black windsocks whipping about between two receivers. The sample circled arguing with the microscope. Time squeezed tight and flexed.

- Tiny Mix Tapes


Suffer Bomb Damage

Now a four piece, Suffer Bomb Damage blast radio static, extended technique bass, feedback and synthesizer squiggles all at once.


Hassler / Butcher

Don Hassler and Jason Butcher play some of the most frenetic synthesis to come out of two modulars.